Annaprasana Puja


Book pandit in Bangalore

Book highly experienced and proficient vedic pandits from pujaNpujari. Choose purohit according to your language (Hindi, Kannada, Telugu, Tamil, Bengali, Oriya, Marathi, Gujarati etc...) for Annaprasana puja in Bangalore.
Pandit booking starts from Rs 2500/-
Book a Vedic Pandit.
Generally we respond within 30 Mins. Or you can call us on +91 9916344447, we are available 24/7.
100000+

Spiritual Products
About Puja N Pujari

Puja N Pujari brings you the right platform to hire a purohit online. We made purohit / astrologer booking a hassle free and are available on couple of phone taps. Sounds amazing? contact us to book a pandit in Bangalore.

Vedic Purohit
At pujaNpujari we have more than 1000+ language vedic purohit.

Puja Material
No rush any more, we deliver you a quality puja material to your home.

Never Missed Time.
In spirituality time is everything and we never disobey it.

5* Service
Guaranteed 5 Star puja services be it home or at temple.
About the Pooja

Annaprasana or rice feeding ceremony is celebrated when child is six moths old usually, some communities extend this to seven and eight months, but all perform it after 4 months ensuring that child is ready to take in solid food and digest it. This function has to be presided by priest as annaprasana puja has to performed before intake of first solid food. This assures feed and health forever as child travels through different ages of his life.
Marriage or Hindu marriage is an occasion where two individuals join together and renounces themselves as wife and husband from that day to the end of their lives . The entire act should be presided by priest and more than conjoining of bride and groom, it is divine occasion where two families blend together for succession of kin.
Available Language Pandits
Hindi, Telugu, Tamil, Kannada, Bengali, Oriya, Malayalam, Marathi, Gujarati, Bihari etc....
Speciality
Annaprasana is a special occasion for a family as they are excited to feed their child for the first time and it holds a special occasion in all Hindu household. We have a full team of pandits & purohits who are expertised in performing these rituals and bless the child with Goodluck, happiness, health and wealth. This puja is specially organized and follows a set of rituals named as:
Patra pujan
Anna sanskar
Vishesh ahuti
Kheer prashan
Muhurat
Each of the ritual to be done in annaprasana has a special significance and should be done in a specific time or muhurta. Our priests and astrologers are always there to help you while fixing the dates and time for these puja and rituals.
Materials
The puja materials required in annaprasana is provided by us and they contain a whole package of items to be used during the puja. We take assistance from our highly qualified purohits before packing these items and hence they cater all kind of customers from all over India depending on their preference and customs. These items can be ordered from our website or one can also opt for them to be carried by our own priests.
We the pujanpujari team owe to give full satisfaction to our customers. Give us a chance to serve you and let us know our credibility because our credibility depends on your satisfaction.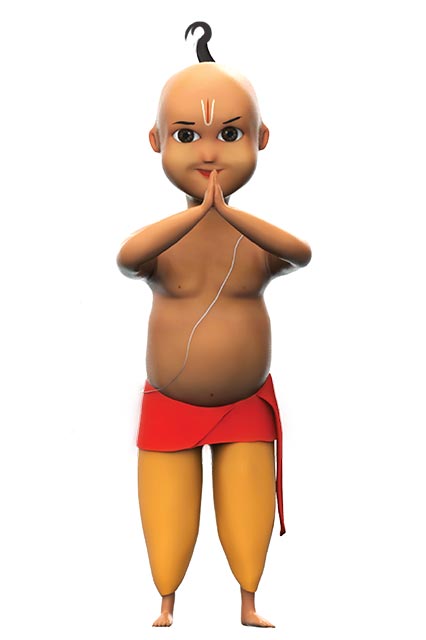 More About Puja

best features
For every puja muhurat and puja samagri are the main things which you are unware of, our purohit will help you fix muhurat. And pooja N pujari team deliver puja material at your home or other puja place. Booking a pandit and puja material in Bangalore has became easy with Pooja N pujari.
1. Silver or steel Bowl
2. Silver or steel glass
3. Silver or steel spoon
4. Book
5. Pen
6. Any Fruit
7. Gold
9. Some play items
10. Flowers & Akshinthalu (Rice mixed with Turmeric)

Father or elder member of family is the one who has to feed child on this auspicious occasion. Before this act, purohit or pujari will perform puja for well being of child. Usually this solid food will be made of rice, ghee, jaggery or sugar. Here are somethings that has to be ensured as part of annaprasana ceremony:
Ensure child got sound sleep on the night before ceremony
Make sure baby is dressed in apt wears. Choosing one according to season is best recommended .
Make sure that person who is going to feed baby has washed hands and is maintaining hygienic standards.
A clean napkin or apt cloth has to be included in list to clean baby after feeding.
Avoid over-sweetening of solid food and making baby over-eat.
Control measures on these two is mandatory.
Our Purohits
Check out our well versed vedic purohits. Tell us which puja you want to perform, our purohits will perform. We gaurantee you a 5 star satisfaction.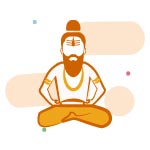 Rohith Sharma
Senior Purohith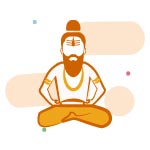 Kalyan Swamy
Senior Purohith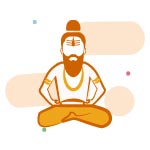 Seshu Swamy
Senior Purohith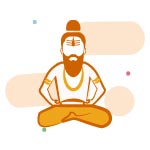 Ram Sastry
Senior Purohith
Popular Pujas

Looking for purohit?
We perform any kind of puja. PujaNpujari tiedup with purohits from all over India, to serve the devotees puja needs. You can book pandit by region (South India, North India)pandit and by language (Kannada, Telugu, Tamil, Malayalam, Hindi, Marathi, Gujarati etc..). Here are some popular pujas.
Griha Pravesh
Gruhapravesha Pooja or the House Warming Ceremony is performed when family moves to new house which is either owned or rented .
Marriage
Marriage or Hindu marriage is an occasion where two individuals join together and renounces themselves as wife and husband from that day to the end of their lives .
Ganapathi Homa
Ganapathi homam is performed to remove all kind of obstacles and negative energies.
Satyanarayana Pooja
Sathyanarayan puja is about showing gratitude to Lord Vishnu for blessing one with all good fortunes in life including an excellent career, well settled family life and other achievements.
Namakaranam
Book a purohit online in bangalore for Namakaranam with pooja samagri at Pooja N pujari
Lakshmi Pooja
Book a purohit online in bangalore for Lakshmi Pooja with pooja samagri at Pooja N pujari
Pooja N Pujari FAQ's

Cleared your queries?
Customers do have some queries before booking a pandit online. We appreciate that, you can also find the answers for the most asked questions about Pooja N Pujari.
How can I book pandit online?
Visit our website Pooja N Pujari.
Go the respective puja page.
Fill the form and submit.
You will receive call from our representatives. And they will connect you with purohit if you have doubts regarding puja.
Talk to purohit and get puja details
Make advance payment to confirm.
Do you accept online payment
"Yes" Pooja N Pujari believes in customers satisfaction and so we welcome those who wish to pay us through our online portal and payment gateways. We follow easy steps to accept your payments and assures the delivery through confirmation messages after the money is received.
Does PNP deliver puja material?
Pooja N Pujari is a Bangalore based spiritual firm with an aim to provide all kind of puja related services to its customer base. Besides being a provider of pandits and purohits, we are also into spiritual business where we sell only puja related items and materials. These puja materials may range from a small packet of sindur, akshat, haldi or big gods and goddesses idols, puja thalis, small and big sized chambus and many more.
Does PNP have North Indian Pandit tie ups?
Yes, We have tie-ups with North Indian pandits as Pooja N Pujari spans its services throughout India and we love to help our customers in their own way. Be it a Bengali, Oriya, Bihari or any other language we help you find a suitable and highly versed pandit with your style tradition and customs
Can I postpone our puja date once booking is done?
Yes, you can postpone or prepone depending upon the purohit availability. But you cannot cancel the puja once it is booked.
Will your purohit fix muhurat?
Yes, our pandit will fix a muhurat. And there is no extra charge to fix a muhurat if our pandit perform puja. In case if you want our purohit only to fix muhurat, there will be a nominal price.
If you need custom services or Need more? Contact us
Testimonials

what devotees say
You can hear our performance in our customers words. We provide excellent puja service to each and every customer.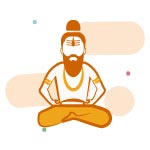 My son Annaprasanna was done perfectly. I and my wife were struggling to find pandits nearby so we thought of going online and find a pandit and we found Pooja N Pujari and decided to book pandit. We are so happy now with their service it was a very prompt response from them. We will surely book again from Pooja N Pujari. Keep up the good work and thanks for the service.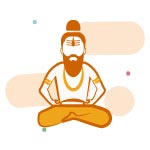 All the rituals were done very well. Pandit reached on time and puja was completed on time as well. Thanks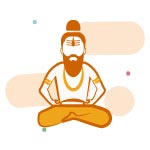 Annaprasana of my baby was perform today in Bangalore by the Priest Seshu Swamy, all the rituals were done perfectly and the priest explained us the ritual very well.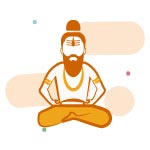 I wanted to celebrate my baby annaprasana puja and i booked pandit Kalyan Swamy and it was very great to have to experienced pandit. All went very well. Thank you for your service.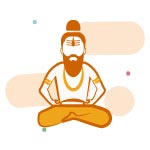 It is not every day requirement of pandit. And suddenly we need a pandit to perform Annaprasanna cermony. And I searched on internet and found Pooja N Pujari, gone through their reviews and their whole website. Am happy to find them, they are one stop solutions for spiritual needs. From booking a pandit to puja material and temple services you can get all spiritual items at one place.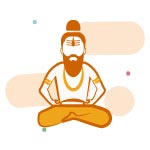 What are the dates to perform annaprashan cermony for baby girl or baby boy in Bangalore? And do Pooja N Pujari send bengali purohit to do puja in our house?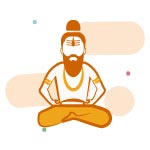 Finding it difficult to find a Pandit ?? just visit pujanpujari app and booked the Panditji for annaprasana in 2 mins.. . Easy to use the app and one of the best services i have seen. Thank U so much ?? pujanpujari.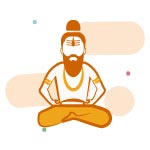 A great spiritual experience having with Puja N Pujari, but really very well organised and worth the effort thanks a lott PNP team.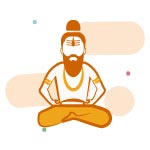 This is one of the most amazing website for online puja booking and fantastic job done in managing and developing all the things at one place.
Puja Gallery

Looks awesome
We proudly showcase our previous puja photos. Customers love to share their photos.