Dasha Sandhi Shanthi Puja


Book pandit in Bangalore

Book highly experienced and proficient vedic pandits from pujaNpujari. Choose purohit according to your language (Hindi, Kannada, Telugu, Tamil, Bengali, Oriya, Marathi, Gujarati etc...) for Dasha Sandhi Shanthi puja in Bangalore.
Pandit booking starts from Rs 2500/-
Book a Vedic Pandit.
Generally we respond within 30 Mins. Or you can call us on +91 9916344447, we are available 24/7.
100000+

Spiritual Products
About Puja N Pujari

Puja N Pujari brings you the right platform to hire a purohit online. We made purohit / astrologer booking a hassle free and are available on couple of phone taps. Sounds amazing? contact us to book a pandit in Bangalore.

Vedic Purohit
At pujaNpujari we have more than 1000+ language vedic purohit.

Puja Material
No rush any more, we deliver you a quality puja material to your home.

Never Missed Time.
In spirituality time is everything and we never disobey it.

5* Service
Guaranteed 5 Star puja services be it home or at temple.
About the Pooja

When the malicious Rahu planet comes in conjunction with Guru (Jupiter ) planet, period of hardship penetrates into ones life. During this tenure, an individual would be affected by health loss as well as financial problems. There could be degradation of public imagery too. Hence its is recommend as per sasthras to perform santhi puja to reduce the effect of rahu, thus bringing about relief and divine protection. Dasha sandhi or Rahu-Brihaspathi sandhi is hazardous by its nature and a sophisticated puja procedure is required to get over it, hence go for qualified and experienced purohits available at our panel.
Available Language Pandits
Hindi, Telugu, Tamil, Kannada, Bengali, Oriya, Malayalam, Marathi, Gujarati, Bihari etc....
Dasha Sandhi Shanti puja Significance
In a country like India, Horoscopes holds an important place and be it a child or an adult horoscopes are seen to predict his/her future and past. These horoscopes are read and analyzed based upon the planetary motions in our life with their positive and negative effects. So, as per the astrology when Lord Bruhaspati is in favour of you then it gives you name and fame and when Rahu who is considered as a negative force influences you, causes harm to you. The worst situation arises when both Lord Bruhaspati and Rahu combines with each other, they may cause harm to one's health and wealth and many more.
In case of any such ill effects in your life feel free to reach out to us and perform this puja to sideline all kind of negativity from your life and fill it with positivity.
Speciality
If you are not growing either personally or professionally, consult our pandits and purohits in Bangalore and go for this Dasha Sandhi Shanthi. We are expertised in performing these kind of puja to remove all kind of obstacles from your life. As being our speciality we also provide the facility of doing puja on behalf of you in any temple and we also assure to deliver the puja items and prasads at your doorstep once the pooja is completed.
Muhurta
Our panel of astrologers are well experienced in performing the dasha sandhi shanti puja in duly manner because while worshiping a negative force one needs to be very precise in his timings and sandhyas to please the fierce gods and goddesses.
We the pujanpujari team owe to give full satisfaction to our customers. Give us a chance to serve you and let us know our credibility because our credibility depends on your satisfaction.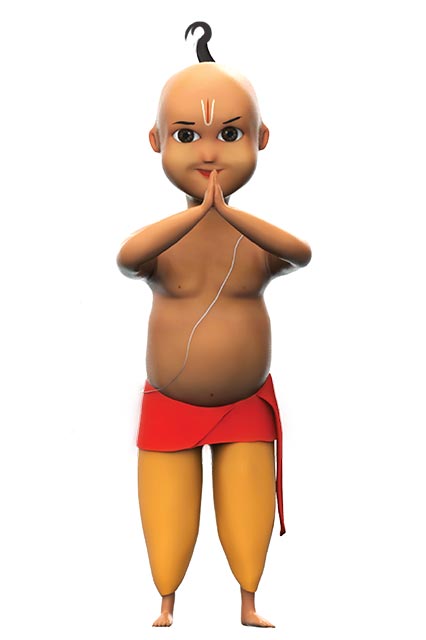 More About Puja

best features
For every puja muhurat and puja samagri are the main things which you are unware of, our purohit will help you fix muhurat. And pooja N pujari team deliver puja material at your home or other puja place. Booking a pandit and puja material in Bangalore has became easy with Pooja N pujari.
Materials for Dasha Sandhi shanthi or Rahu-Brihaspathi Sandhi Shanthi :
1.Ghee
2.Dharba
3.Amrutha bhalli
4.Arali sticks
5.Yellow cloth ( Jupiter)
6.Black or blue cloth ( Rahu )
7.Flowers
All materials are available here along with purohits of preferred languages are available.
Rahu is a planet that has no existence. It is rather a concept often referred as dragon head. It's physical appearance is assumed to be dark as well as smoky with red eyes and body narrowing down from neck like that of a snake . Rahu planet is often referred as pseudo sun or fake sun . But it is not as bright or vibrant as the real one. It is subdued by nature.Rahu is the troublemaker, it causes failures, illness, obstruction and confusion, and also causes further ailments in conjunction with Jupiter, Mars, Saturn, Moon and Sun.In Dasha Sandhi period, one has to perform yagna or Dasha Sandhi shanthi puja to reduce the malicious effects, hence an apt purohit is required to perform the same on your behalf and we have the best ones here .
1.Prevents malicious effects of Rahu
2.Prevents negative influences of Guru
3.Improves status in society
4.People with political career will flourish
5.Early death or premature death can be avoided
6.Getting blessed with Guru and Rahu.
Our Purohits
Check out our well versed vedic purohits. Tell us which puja you want to perform, our purohits will perform. We gaurantee you a 5 star satisfaction.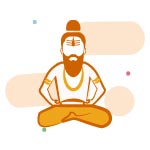 Rohith Sharma
Senior Purohith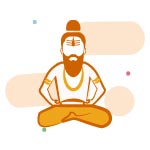 Kalyan Swamy
Senior Purohith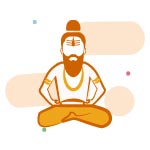 Seshu Swamy
Senior Purohith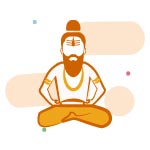 Ram Sastry
Senior Purohith
Popular Pujas

Looking for purohit?
We perform any kind of puja. PujaNpujari tiedup with purohits from all over India, to serve the devotees puja needs. You can book pandit by region (South India, North India)pandit and by language (Kannada, Telugu, Tamil, Malayalam, Hindi, Marathi, Gujarati etc..). Here are some popular pujas.
Shastipoorthi Pooja
Book a purohit online in bangalore for Shastipoorthi Pooja with pooja samagri at Pooja N pujari
Ashlesha bali
Book a purohit online in bangalore for Ashlesha bali with pooja samagri at Pooja N pujari
Narayana bali
Book a purohit online in bangalore for Narayana bali with pooja samagri at Pooja N pujari
Kadali Vivaha
Book a purohit online in bangalore for Kadali Vivaha with pooja samagri at Pooja N pujari
Kumbh Vivah
Book a purohit online in bangalore for Kumbh Vivah with pooja samagri at Pooja N pujari
Pooja N Pujari FAQ's

Cleared your queries?
Customers do have some queries before booking a pandit online. We appreciate that, you can also find the answers for the most asked questions about Pooja N Pujari.
How can I book pandit online?
Visit our website Pooja N Pujari.
Go the respective puja page.
Fill the form and submit.
You will receive call from our representatives. And they will connect you with purohit if you have doubts regarding puja.
Talk to purohit and get puja details
Make advance payment to confirm.
Do you accept online payment
"Yes" Pooja N Pujari believes in customers satisfaction and so we welcome those who wish to pay us through our online portal and payment gateways. We follow easy steps to accept your payments and assures the delivery through confirmation messages after the money is received.
Does PNP deliver puja material?
Pooja N Pujari is a Bangalore based spiritual firm with an aim to provide all kind of puja related services to its customer base. Besides being a provider of pandits and purohits, we are also into spiritual business where we sell only puja related items and materials. These puja materials may range from a small packet of sindur, akshat, haldi or big gods and goddesses idols, puja thalis, small and big sized chambus and many more.
Does PNP have North Indian Pandit tie ups?
Yes, We have tie-ups with North Indian pandits as Pooja N Pujari spans its services throughout India and we love to help our customers in their own way. Be it a Bengali, Oriya, Bihari or any other language we help you find a suitable and highly versed pandit with your style tradition and customs
Can I postpone our puja date once booking is done?
Yes, you can postpone or prepone depending upon the purohit availability. But you cannot cancel the puja once it is booked.
Will your purohit fix muhurat?
Yes, our pandit will fix a muhurat. And there is no extra charge to fix a muhurat if our pandit perform puja. In case if you want our purohit only to fix muhurat, there will be a nominal price.
If you need custom services or Need more? Contact us
Testimonials

what devotees say
You can hear our performance in our customers words. We provide excellent puja service to each and every customer.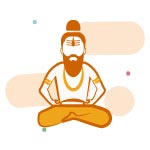 Pandit Seshu Swamy was very knowldgeable and well experienced. He explained us all the rituals and completed the pooja on time. Very much satisfied with the service.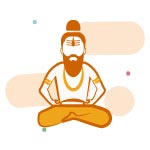 Pooja Started on time, Mantras were chanted very well. Everything was great. Thanks to Pooja N Pujari.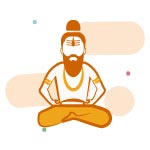 I had a great experience with your service. The pandit was very punctual and honest. Thank you for your service.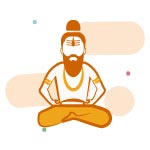 Timing was maintained perfectly and the chanting was very much pleasant. Satisfied with the service.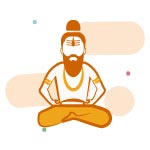 I came to know about Puja N Pujari from my friend and booked a pandit for Dasha Sandhi Shanti puja. It is a very easy way to find a pandit and i am very much satisfied with their service. We always suggested Puja N Pujari to my relatives and friends.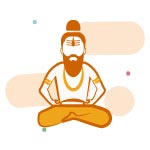 My experience with Puja N Pujari has been outstanding! Being someone who believes in rituals and tradition but has not fully understood the processes yet. I am so grateful that I found Puja N Pujari - all the rituals were done with so much care and sensitivity. Not only me but my entire family appreciated the punctuality, the professionalism and sensitivity of the team at Puja N Pujari. I highly recommend Puja N Pujari!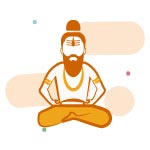 Well managed platform. Bringing all Hindu pujas under a common roof. Service is excellent and within budget. Keep up the good work.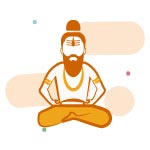 I had recently done puja with pujanpujari.com. These guys are really good and punctual. I am really satisfied with their service. My puja done very successfully.
Puja Gallery

Looks awesome
We proudly showcase our previous puja photos. Customers love to share their photos.