Griha Pravesha Puja


Book pandit in Bangalore

Book highly experienced and proficient vedic pandits from pujaNpujari. Choose purohit according to your language (Hindi, Kannada, Telugu, Tamil, Bengali, Oriya, Marathi, Gujarati etc...) for Griha Pravesha puja in Bangalore.
Pandit booking starts from Rs 2500/-
Book a Vedic Pandit.
Generally we respond within 30 Mins. Or you can call us on +91 9916344447, we are available 24/7.
100000+

Spiritual Products
About Puja N Pujari

Puja N Pujari brings you the right platform to hire a purohit online. We made purohit / astrologer booking a hassle free and are available on couple of phone taps. Sounds amazing? contact us to book a pandit in Bangalore.

Vedic Purohit
At pujaNpujari we have more than 1000+ language vedic purohit.

Puja Material
No rush any more, we deliver you a quality puja material to your home.

Never Missed Time.
In spirituality time is everything and we never disobey it.

5* Service
Guaranteed 5 Star puja services be it home or at temple.
About Griha Pravesh Pooja

Gruhapravesha Pooja or the House Warming Ceremony is performed when family moves to new house which is either owned or rented . By performing this Pooja, all negative energies surrounding new home will vanish and life at home gets fulfilled with happiness and prosperity.
Available Language Pandits
Hindi, Telugu, Tamil, Kannada, Bengali, Oriya, Malayalam, Marathi, Gujarati, Bihari etc....
Speciality
The most beautiful aspect of Gruha Pravesh puja is the process of making puja vedis which has special significance for any house warming ceremony. Our pandits & purohits are experts in this and we have been appreciated for our team work in this regard. Making of puja vedis in gruha pravesh is very important for the people coming form North India and we can be a boon to provide them our services while performing the gruha pravesh puja in totally traditional way and in your preferred language.
Muhurta
Gruha pravesh puja is based on the preference of auspicious day and time and we take care of this. Be it astrology, vastu shanti or any other religious service, we are ready to serve you in any aspect. We are providing an expertised team of purohits to guide you for deciding the date and muhurta for performing this puja. They are highly professionals and punctual in their work.
Materials
Being a one stop solution, we pledge to provide all type of puja materials without fail. These items can be bought either online or our pandits & purohits are equally responsible to carry the puja related items with them. These puja items are very reasonably priced and packaging is done with care to avoid any kind of damage. We also provide the puja items as per the customers individual demands.
We the Pooja N Pujari team of pandits in Bangalore owe to give full satisfaction to our customers. Give us a chance to serve you and let us know our credibility because our credibility depends on your satisfaction.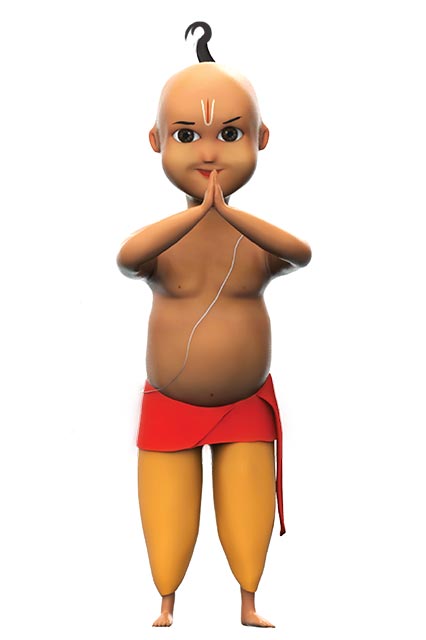 More About Puja

For every puja muhurat and puja samagri are the main things which you are unware of, our purohit will help you fix muhurat. And pooja N pujari team deliver puja material at your home or other puja place. Booking a pandit and puja material in Bangalore has became easy with Pooja N pujari.
The following set of items are required for performing sathyanarayan puja in its full fledged requirements. All materials along with preferred language purohoits are available in attractive packages.
1.Haldi-Pasupu
2.Meenakshi Kumkum
3.Pasupu Kommulu
4.Sandal Powder
5.Betel Nuts
6.Dry Karjuram
7.Agarbathi
8.Match Box
9.Camphor
10.Pancha Deepam oil
11.Akshathan
12. Pavitra Jalam
13.vasthu mandapa vastram
14.Navagraha cloth set
15.Angavastram
16.Thread Reel
17.Cotton Wicks

Procedure of Gruhapravesham or Housewarming includes performing Ganapathi homam at new residence. This ensures that all negative energies surrounding house nullifies and ensures smooth and safety running of livelihood blessed with happiness wealth and prosperity.On this occasion of Gruhapravesham or house warming function , Lord Kubera , the god of wealth is also satisfied with offerings . Vasthu santhi is also acquired through satisfying and serving Navgrahas with offerings ..
Our Purohits
Check out our well versed vedic purohits. Tell us which puja you want to perform, our purohits will perform. We gaurantee you a 5 star satisfaction.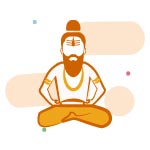 Rohith Sharma
Senior Purohith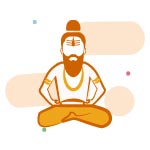 Kalyan Swamy
Senior Purohith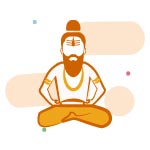 Seshu Swamy
Senior Purohith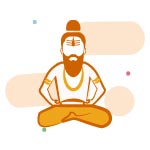 Ram Sastry
Senior Purohith
Popular Pujas

Looking for purohit?
We perform any kind of puja. PujaNpujari tiedup with purohits from all over India, to serve the devotees puja needs. You can book pandit by region (South India, North India)pandit and by language (Kannada, Telugu, Tamil, Malayalam, Hindi, Marathi, Gujarati etc..). Here are some popular pujas.
Marriage
Marriage or Hindu marriage is an occasion where two individuals join together and renounces themselves as wife and husband from that day to the end of their lives .
Annaprasana
This assures feed and health forever as child travels through different ages of his life.
Ganapathi Homa
Ganapathi homam is performed to remove all kind of obstacles and negative energies.
Satyanarayana Pooja
Sathyanarayan puja is about showing gratitude to Lord Vishnu for blessing one with all good fortunes in life including an excellent career, well settled family life and other achievements.
Namakaranam
Book a purohit online in bangalore for Namakaranam with pooja samagri at Pooja N pujari
Lakshmi Pooja
Book a purohit online in bangalore for Lakshmi Pooja with pooja samagri at Pooja N pujari
Pooja N Pujari FAQ's

Cleared your queries?
Customers do have some queries before booking a pandit online. We appreciate that, you can also find the answers for the most asked questions about Pooja N Pujari.
How can I book pandit online?
Visit our website Pooja N Pujari.
Go the respective puja page.
Fill the form and submit.
You will receive call from our representatives. And they will connect you with purohit if you have doubts regarding puja.
Talk to purohit and get puja details
Make advance payment to confirm.
Do you accept online payment
"Yes" Pooja N Pujari believes in customers satisfaction and so we welcome those who wish to pay us through our online portal and payment gateways. We follow easy steps to accept your payments and assures the delivery through confirmation messages after the money is received.
Does PNP deliver puja material?
Pooja N Pujari is a Bangalore based spiritual firm with an aim to provide all kind of puja related services to its customer base. Besides being a provider of pandits and purohits, we are also into spiritual business where we sell only puja related items and materials. These puja materials may range from a small packet of sindur, akshat, haldi or big gods and goddesses idols, puja thalis, small and big sized chambus and many more.
Does PNP have North Indian Pandit tie ups?
Yes, We have tie-ups with North Indian pandits as Pooja N Pujari spans its services throughout India and we love to help our customers in their own way. Be it a Bengali, Oriya, Bihari or any other language we help you find a suitable and highly versed pandit with your style tradition and customs
Can I postpone our puja date once booking is done?
Yes, you can postpone or prepone depending upon the purohit availability. But you cannot cancel the puja once it is booked.
Will your purohit fix muhurat?
Yes, our pandit will fix a muhurat. And there is no extra charge to fix a muhurat if our pandit perform puja. In case if you want our purohit only to fix muhurat, there will be a nominal price.
If you need custom services or Need more? Contact us
Testimonials

what devotees say
You can hear our performance in our customers words. We provide excellent puja service to each and every customer.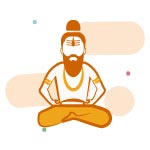 Pandit reached on time and pooja also completed in time. Thanks for your service.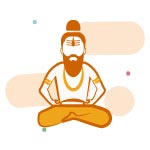 Very professional and good services offered by them. Keep up the great work.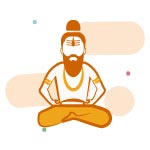 I would definitely recommend their services. Great service offered by Pooja N Pujari. Thanks for making it hassle free.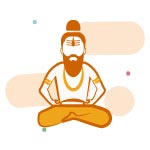 Pandit Ram Sastry reached on time and performed the puja very patiently and explained all the rituals to us. It was very great to book the service from Puja N Pujari. Thanks to the whole team.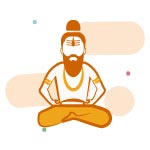 Very much pleased with the service that has been provided. Pandits are very knowledgeable and also explained the pooja vidhi in details. Thank you to Puja N Pujari for making this Puja auspicious.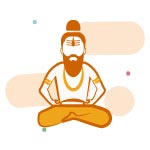 Im very happy to share my experience of booking of pandit with Pooja N Pujarui for housewarming cermony pooja (gruhapravesham). They are very quick, supportive and affordable and most genuine pandit destination.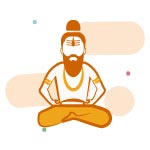 Very much satisfied the way Pooja N Pujari coordinated and assigned pandit and delivered puja samagri. And they are very patient enough to answer our questions and you explain the need to do each of the rituals which I found unique and very important in today situation. Felt blessed thank you again for making the purpose of Pooja to manifest.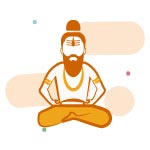 Pandit ji performed the Grah Pravesh pooja on our house warming ceremony. He performed the pooja in a very good manner and followed all the rituals to a great level of satisfaction. I strongly recommend Pooja N Pujari for any kind of pooja in home.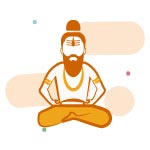 Iam very excited to share my experience with Pooja N Pujari. Right from the enquiry about our Griha Pravesh (Housewarming) puja, they are really very supportive in finding pandit and delivering puja material. Puja is not everyday thing to do, they same they have delivered so every guest will be remembered about the puja performed at our new house.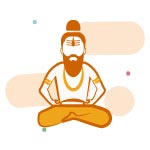 Wonderful experience with pujari for griha pravesh ceremony conducted in last week. The way he did the pooja was very traditional and every one satisfied with pooja procedure. Thank u so much for PNP team.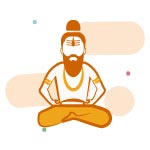 Great job done by Puja N Pujari right from ontime arriving pujari to performing house warming ceremony in ensuring everything done as per the in systamatic way and to our great satisfaction. Intilaly we have lot of confusion about the pooja material but they only arranged the all Pooja material and delivered in one day before.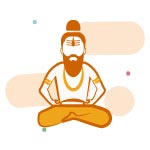 With Pooja N Pujari now it became easy to book a pandit in bangalore, While I was looking for pandit to perform housewarming ceremony i found them. As they said they have delivered puja material day before the puja. And the pandit performed shanti puja and sathyanarayan puja very well. Thanks to the team .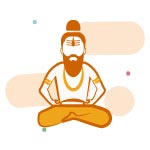 Pooja N Pujari is been a wonderful website to book purohit in bangalore, be it South and North Indian. You can find all language pandits. Especially for north indian this website is very helpful in finding the right kind of pandit to perform puja according to their regional traditions. They will also deliver puja material along with assigning a purohit. Very good platform for book puja, pandit and puja items. I would definetly recommend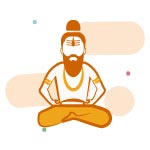 It is not an easy task to find the right pandit for puja in bangalore. Luckly I have googled and found Pooja N Pujari, they have tiedup with all Indian language purohits. Especially they are so keen to serve North Indian customers, as are facing issues in finding north indian pandit in bangalore. I definetly recommend Pooja N Pujari to every one who are looking for both pandit and puja material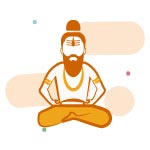 They performed shanti homa on house warming cermony in Bangalore. My parents were very happy getting Pooja done and seeking their blessings from the purohit.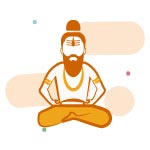 Previously I have approached individual purohit and he didnt puja performed well. And we are very dissappointed. And now i dont want to take a chance by approaching the same purohit. Then I got in touch with Pooja N Pujari. The pandit Ji Kalyan Swamy is on time, and performed puja very well. I would proudly recommend Pooja N Pujari for performing Griha Pravesh.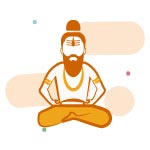 I proudly recommend PNP for every ones puja needs. From booking pandit to d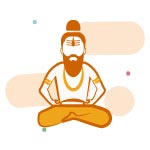 After a tough day during diwali season i was looking for north Indian pandit in Bangalore. I came across PNP in internet, and contacted them. PNP team responded very well, and their cost for puja are very nominal. I have contacted them for Lakshmi Puja. The whole process is hassle free, and you dont have to run here and there for puja material. PNP team will deliver puja samagri day before puja muhurat.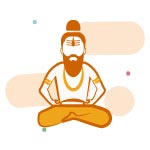 The Pooja N Pujari team is professional and very helpful. Their services prices are reasonable, I have found them on internet when we are looking for pandit in bangalore to perform griha pravesh puja. As promised the puja samagri is delivered the day before puja and purohit came on time.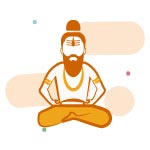 Pooja N Pujari pandits looked for the best muhurat and date to perform griha pravesh pooja for my new home in Bangalore. I moved from Kolkata to Bangalore, and I was not aware of anything in Bengaluru. Team at Pooja N Pujari helped me find bengali purohit in bangalore along with puja material at a very minimal price. The whole process is hassle free, from booking, delivering puja material and performing puja. Thank you Pooja N Pujari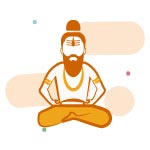 This is one stop solution for all puja needs, Had booked for Gruhapravesam and satyanarayana swamy pooja it was awesome experience, they take care of everything like delivering puja materials one day before puja, and purohit came 30 min before Gruhapravesam and satyanarayana swamy pooja.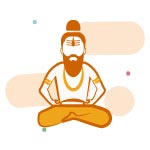 Iam from Bengal its been 10 years in Bangalore and recently brought a flat in Marathahalli and while i was looking for bengali pandits in Bangalore. I came across Pooja N Pujari a very new concept startup. They have been calling themselves as one stop solutions for all the spiritual needs. As they have said of One Stop solutions, I have got everyting at PNP for my housewarming cermony. From booking a pandit, puja material photo frames everything at one place. And the team pandits beheaved professionally right one time and performed puja very well.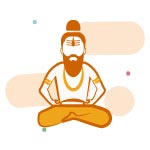 Hi , through puja N pujari I hire purohit/pandit ji for satyanaryan khatha in Hindi .Shri Kalyan archrya was my pandit ji he was very good in all mantra pronunciation and very patiently and systemically did all puja ritual .many thanks to puja and pujari site for providing such wonderful person.looking forward to see you soon. Madhumita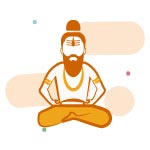 I am a Bengali. This is first time I have done puja with a professional group. Mine was Gruha Pravesham ( House Warming ) Puja. I am very satisfied with overall experience with the group starting from clarify of communication, puja material delivery and actual Puja itself.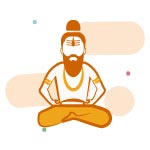 Needed a purohit for Gruhapravesha pooja. They provided quick services at low cost. They were professional at every step and helped me solve any queries. Thank you pujanpujari.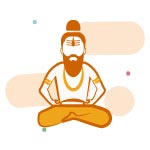 It was very easy for me to book the Pooja for my home, the pooja services online are very much needed these days..need to say i was impressed with your service and your customer support..Thank you Puja N Pujari team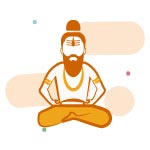 When I was searching for pandit ji to perform lakshmi puja, my neighbour reffered me about pujanpujari.com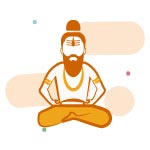 Nice thought, it is an economical equivalent to book purohits and its very useful to middle class.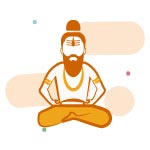 Annaprasana - We have searched pandit online to perform Annaprasana puja. We found pandit services in just dial & contacted them to perform the puja. They provided utmost service for us. Very satisfied. Well professional service. Good job.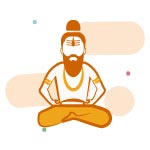 We are booked for Satyanarayan Puja. Excellent service for hindu pooja. They provide a very professional services and we were very happy for the satyanarayan puja that was done with their help. The purohit was courteous, on time and made sure that all pro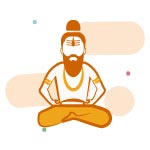 We are looking for North Indian pandit ji to perform griha pravesh in our home in Bangalore. We contacted poojanpujari they responded very well and assigned a purohit from and surprisingly purohit is from our native location. They also delivered us puja material as we requested.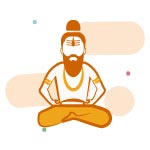 We have done 2 days grihapravesham puja by booking a 2 purohits from poojanpujari, they are very prompt in responding to all of our queries. Very great experience.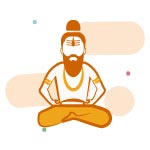 I have enquired about gruhapravesham / housewarming puja at night 9 PM, with in 10 mins I got a call from one of their executive. And explained the process. And the next morning they have connected me with purohit and we confirmed the puja. I liked the overall process from inditial followup to final puja feedback. Thank you.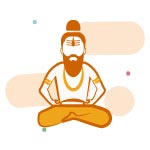 I have enquired about griha pravesh puja cost, they took all my requirements and connected me with their Bengali purohit. And the purohit explained the procedure and sent me the list of puja material required. I requested the poojanpujari team to get the puja samagri, they delivered one day before the puja date and the cost of material and puja is also very nominal. Purohit came on time and performed the puja very well. It is a great experience overall.
Puja Gallery

Looks awesome
We proudly showcase our previous puja photos. Customers love to share their photos.