KalaSarpa Dosha Nivaran Puja


Book pandit in Bangalore

Book highly experienced and proficient vedic pandits from pujaNpujari. Choose purohit according to your language (Hindi, Kannada, Telugu, Tamil, Bengali, Oriya, Marathi, Gujarati etc...) for KalaSarpa Dosha puja in Bangalore.
Pandit booking starts from Rs 2500/-
Book a Vedic Pandit.
Generally we respond within 30 Mins. Or you can call us on +91 9916344447, we are available 24/7.
100000+

Spiritual Products
About Puja N Pujari

Puja N Pujari brings you the right platform to hire a purohit online. We made purohit / astrologer booking a hassle free and are available on couple of phone taps. Sounds amazing? contact us to book a pandit in Bangalore.

Vedic Purohit
At pujaNpujari we have more than 1000+ language vedic purohit.

Puja Material
No rush any more, we deliver you a quality puja material to your home.

Never Missed Time.
In spirituality time is everything and we never disobey it.

5* Service
Guaranteed 5 Star puja services be it home or at temple.
About the Pooja

Kalasarpa happens when remaining planets gets caught between Rahu and Ketu . If this planetary motion is towards Ketu, it is called kalasarpa Yoga and if motion of planets is towards Rahu , it is called Kalsarpa Dosha. It is believed that these type of doshas falls upon one due to the harm done to snakes by ancestors during their lifetime. Curse thus formed gets accumulated into genes and is believed to propagate to successive generations . Kalasarpa Dosha can be rectified or the ill effects can be neutralized by satisfying Rahu and Ketu through pujas and offerings. Make sure the pujas are done by apt purohits .
Available Language Pandits
Hindi, Telugu, Tamil, Kannada, Bengali, Oriya, Malayalam, Marathi, Gujarati, Bihari etc....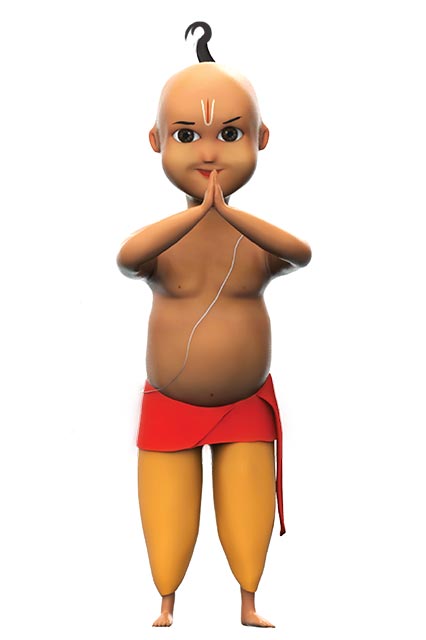 More About Puja

best features
For every puja muhurat and puja samagri are the main things which you are unware of, our purohit will help you fix muhurat. And pooja N pujari team deliver puja material at your home or other puja place. Booking a pandit and puja material in Bangalore has became easy with Pooja N pujari.
Rahu Ketu Sarpadosha puja is remedy for Kalasarpa dosha. All items associated with and is favourite to these two planets are collected that includes turmeric powder , coconut flowers , blue or black cloth (for rahu ) , brown cloth (for Ketu ) are some of materials required. All materials required for puja along with qualified purohits of your preferred language is available here .
Fear and insecurity, unexplained stress and related mental issue, Not having children and financial problems are some commonly observed ill effects of Kalasarpa Dosha . Apart from these, chronic aliments, unstable careers and constant troubles in relationships are other hardships caused due to this dosha .It is mandatory to please Rahu and ketu with right puja performed by an experienced purohit to get over Kalasarpa Dosha .
Our Purohits
Check out our well versed vedic purohits. Tell us which puja you want to perform, our purohits will perform. We gaurantee you a 5 star satisfaction.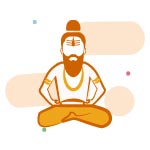 Rohith Sharma
Senior Purohith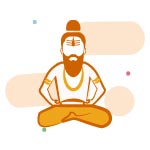 Kalyan Swamy
Senior Purohith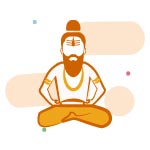 Seshu Swamy
Senior Purohith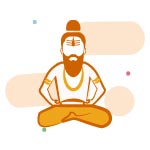 Ram Sastry
Senior Purohith
Popular Pujas

Looking for purohit?
We perform any kind of puja. PujaNpujari tiedup with purohits from all over India, to serve the devotees puja needs. You can book pandit by region (South India, North India)pandit and by language (Kannada, Telugu, Tamil, Malayalam, Hindi, Marathi, Gujarati etc..). Here are some popular pujas.
Griha Pravesh
Gruhapravesha Pooja or the House Warming Ceremony is performed when family moves to new house which is either owned or rented .
Marriage
Marriage or Hindu marriage is an occasion where two individuals join together and renounces themselves as wife and husband from that day to the end of their lives .
Ganapathi Homa
Ganapathi homam is performed to remove all kind of obstacles and negative energies.
Satyanarayana Pooja
Sathyanarayan puja is about showing gratitude to Lord Vishnu for blessing one with all good fortunes in life including an excellent career, well settled family life and other achievements.
Namakaranam
Book a purohit online in bangalore for Namakaranam with pooja samagri at Pooja N pujari
Lakshmi Pooja
Book a purohit online in bangalore for Lakshmi Pooja with pooja samagri at Pooja N pujari
Testimonials

what devotees say
You can hear our performance in our customers words. We provide excellent puja service to each and every customer.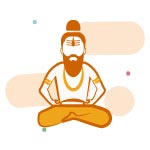 Pandit ji completed the pooja with full dedication and on-time. Thanks for the service.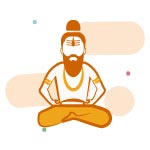 Very good service, it was started on time and finished on time. I am blessed to have the service of yours.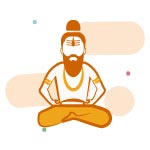 Kalasarpa Dosha Puja at our home by pandit Seshu Swamy was excellent, he reached on time and explained all the shlokas and completed the puja on time. We will book your service next time as well.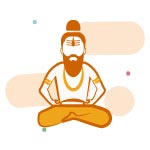 All the guest in my home appreciated the pandit for the way he chants all the mantras and explained all the mantras to everyone in the house. He handled everything very well and completed the puja on time. Thank you for your service Puja N Pujari.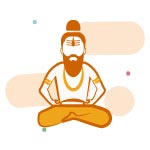 At first i was worried about the online booking because this is the first time i was booking puja services online, but the support that i got from Puja N Pujari made me believe that i did correct by booking online purohit. Will book next time as well.
Puja Gallery

Looks awesome
We proudly showcase our previous puja photos. Customers love to share their photos.