Kuja Rahu Sandhi Shanti Puja


Book pandit in Bangalore

Book highly experienced and proficient vedic pandits from pujaNpujari. Choose purohit according to your language (Hindi, Kannada, Telugu, Tamil, Bengali, Oriya, Marathi, Gujarati etc...) for Kuja Rahu Sandhi Shanthi puja in Bangalore.
Pandit booking starts from Rs 2500/-
Book a Vedic Pandit.
Generally we respond within 30 Mins. Or you can call us on +91 9916344447, we are available 24/7.
100000+

Spiritual Products
About Puja N Pujari

Puja N Pujari brings you the right platform to hire a purohit online. We made purohit / astrologer booking a hassle free and are available on couple of phone taps. Sounds amazing? contact us to book a pandit in Bangalore.

Vedic Purohit
At pujaNpujari we have more than 1000+ language vedic purohit.

Puja Material
No rush any more, we deliver you a quality puja material to your home.

Never Missed Time.
In spirituality time is everything and we never disobey it.

5* Service
Guaranteed 5 Star puja services be it home or at temple.
About the Pooja

Kuja-Rahu sandhi will cause mental ailments in an individual life. During this period, a lot of miscommunications happen between couples and in extreme cases , this could result in doubts and divorce. While for unmarried , sandhi takes form by delaying marriage. Perform Kuja- Rahu Sandhi Shanthi with best purohits available only here
Available Language Pandits
Hindi, Telugu, Tamil, Kannada, Bengali, Oriya, Malayalam, Marathi, Gujarati, Bihari etc....
Kuja Rahu Sandhi Puja Significance
Kuja is basically the movement of mars in the horoscope or kundali chart of individuals in some specific houses which can be easily sensed by our team of astrologers and when this kuja combines with Rahu then sandhi between them happens which may cause ill effects to the life of the people. It is the reason behind the broken relationships and late marriages. This dosha is also known as manglik dosha which forces two individuals to marry belonging with the same dosha to rule out negativity from their lives. Book our pandits & purohits who are expertised in handling such cases.
Muhurta
Kuja Rahu Sandhi Puja doesn't need any specific muhurta but it must be done under an experienced priests who knows how to handle "mangal" which is known as mars as they are not beneficial for any individual and thus needs proper deterrence. We the pujanpujari team owe to give full satisfaction to our customers. Give us a chance to serve you and let us know our credibility because our credibility depends on your satisfaction.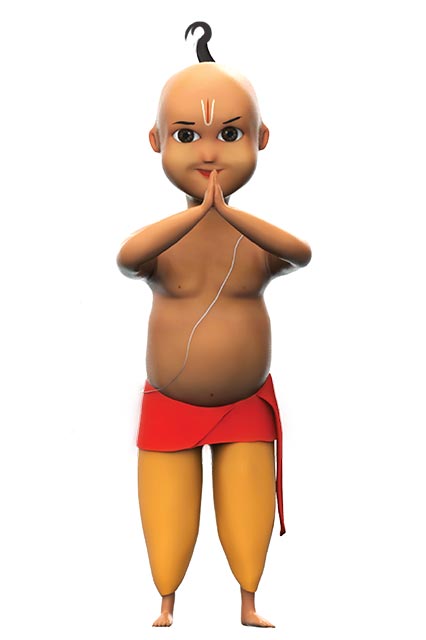 More About Puja

best features
For every puja muhurat and puja samagri are the main things which you are unware of, our purohit will help you fix muhurat. And pooja N pujari team deliver puja material at your home or other puja place. Booking a pandit and puja material in Bangalore has became easy with Pooja N pujari.
Materials List
1.Coconuts
2.flowers
3.betal leaves
4.Turmeric powder
5.Areca nuts
6.Lemons
7.Black ellu
8.turmeric powder
9.Red or pink cloth ( Kuja )
10Black or blue cloth ( Rahu )
Kuja -Rahu sandhi homam can be performed at home with support of qualified purohits or at temples. Tuesday is believed to be the ideal day for performing the same.We have experienced purohits of preferred languages to perform the same at home on your behalf.And for those longing to perform the same at temples due to unavailability of residence can contact us as we can help through our temple services to ensure that shanthi homam is done.
It is recommended by Vedic experts that couples have to perform this puja atleast twice an year.Benefits of Kuja-Rahu sandhi shanthi homam includes :
1.Mental peace
2.More unity between couples
3.Marital fulfillment.
Our Purohits
Check out our well versed vedic purohits. Tell us which puja you want to perform, our purohits will perform. We gaurantee you a 5 star satisfaction.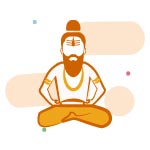 Rohith Sharma
Senior Purohith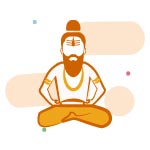 Kalyan Swamy
Senior Purohith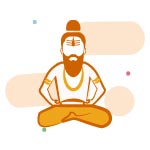 Seshu Swamy
Senior Purohith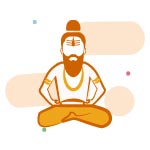 Ram Sastry
Senior Purohith
Popular Pujas

Looking for purohit?
We perform any kind of puja. PujaNpujari tiedup with purohits from all over India, to serve the devotees puja needs. You can book pandit by region (South India, North India)pandit and by language (Kannada, Telugu, Tamil, Malayalam, Hindi, Marathi, Gujarati etc..). Here are some popular pujas.
Shastipoorthi Pooja
Book a purohit online in bangalore for Shastipoorthi Pooja with pooja samagri at Pooja N pujari
Ashlesha bali
Book a purohit online in bangalore for Ashlesha bali with pooja samagri at Pooja N pujari
Narayana bali
Book a purohit online in bangalore for Narayana bali with pooja samagri at Pooja N pujari
Kadali Vivaha
Book a purohit online in bangalore for Kadali Vivaha with pooja samagri at Pooja N pujari
Kumbh Vivah
Book a purohit online in bangalore for Kumbh Vivah with pooja samagri at Pooja N pujari
Pooja N Pujari FAQ's

Cleared your queries?
Customers do have some queries before booking a pandit online. We appreciate that, you can also find the answers for the most asked questions about Pooja N Pujari.
How can I book pandit online?
Visit our website Pooja N Pujari.
Go the respective puja page.
Fill the form and submit.
You will receive call from our representatives. And they will connect you with purohit if you have doubts regarding puja.
Talk to purohit and get puja details
Make advance payment to confirm.
Do you accept online payment
"Yes" Pooja N Pujari believes in customers satisfaction and so we welcome those who wish to pay us through our online portal and payment gateways. We follow easy steps to accept your payments and assures the delivery through confirmation messages after the money is received.
Does PNP deliver puja material?
Pooja N Pujari is a Bangalore based spiritual firm with an aim to provide all kind of puja related services to its customer base. Besides being a provider of pandits and purohits, we are also into spiritual business where we sell only puja related items and materials. These puja materials may range from a small packet of sindur, akshat, haldi or big gods and goddesses idols, puja thalis, small and big sized chambus and many more.
Does PNP have North Indian Pandit tie ups?
Yes, We have tie-ups with North Indian pandits as Pooja N Pujari spans its services throughout India and we love to help our customers in their own way. Be it a Bengali, Oriya, Bihari or any other language we help you find a suitable and highly versed pandit with your style tradition and customs
Can I postpone our puja date once booking is done?
Yes, you can postpone or prepone depending upon the purohit availability. But you cannot cancel the puja once it is booked.
Will your purohit fix muhurat?
Yes, our pandit will fix a muhurat. And there is no extra charge to fix a muhurat if our pandit perform puja. In case if you want our purohit only to fix muhurat, there will be a nominal price.
If you need custom services or Need more? Contact us
Testimonials

what devotees say
You can hear our performance in our customers words. We provide excellent puja service to each and every customer.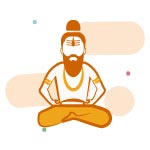 Pooja was excellent and professional. Everything was done on time. Thanks for the service.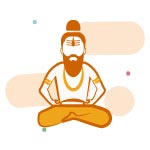 Pandit ji explained all the rituals and gave solutions to our problems as well. Me and my wife are very satisfied with the service of Pooja N Pujari.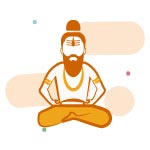 Good service and thanks a lot from my family. All my family was very satisfied with the service.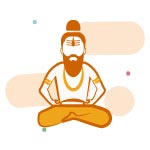 Good service and thanks a lot from my family. All my family were very satisfied with the service.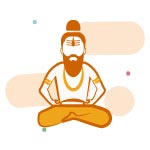 Pandit Seshu Swamy reached on time and explained all the rituals and performed the puja very well. Its not easy to find so experienced pandit anywhere and everywhere. Thanks to Puja N Pujari for making our Puja hassle free.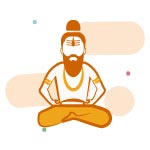 I was very much depressed in my life as me and my wife had a lot of arguments on small matter. My grandmother suggested my mom and told to perform Kuja Rahu Sandhi Shanti Puja. As we are Bengali family so it was little bit tough to find Bengali Purohit just by asking friends and relatives. So one of my friend suggested to book online pandits and i came across Puja N Pujari and booked the pandit and the pandit performed the puja very well. I would recommend this website to my friends as well.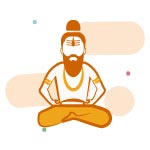 Sameer Pandit ji performed Kuja Rahu Sandhi Puja on 14th March. He was a very well versed and knowledged scholar in Vedas. They were extremely helpful and pleasant priests to talk to. Puja N Pujari helped us in having an effortless for puja. Thankyou so much.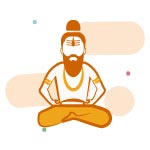 I am glad that I have found pandit from Pooja N Pujari. Astrologer suggested to perform kuja rahu sandhi shanti homa / parihara for our daughter. And searched for pandit most of the pandits are quoting very high prices. And finally found PNP, they provide hassle free pandit and puja material at an affordable cost. They assigned a very good purohit for us.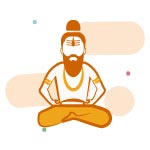 Had a very good experience. The whole Kuja Rahu Sandhi puja process was seamless , the Purohit arrived on time with all the Pooja items and performed the Pooja to all our satisfaction. Would definately recommend and try again myself.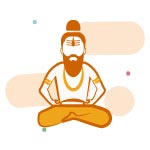 It has been very good experience with Puja N Pujari. Purohit has been arrived on time and he did all rituals with complete process and explained everything for us. Puja materials also very reasonable prices. Ill definetly take their services in future puj
Puja Gallery

Looks awesome
We proudly showcase our previous puja photos. Customers love to share their photos.