Navagraha Shanti Puja


Book pandit in Bangalore

Book highly experienced and proficient vedic pandits from pujaNpujari. Choose purohit according to your language (Hindi, Kannada, Telugu, Tamil, Bengali, Oriya, Marathi, Gujarati etc...) for Navagraha Shanti puja in Bangalore.
Pandit booking starts from Rs 2500/-
Book a Vedic Pandit.
Generally we respond within 30 Mins. Or you can call us on +91 9916344447, we are available 24/7.
100000+

Spiritual Products
About Puja N Pujari

Puja N Pujari brings you the right platform to hire a purohit online. We made purohit / astrologer booking a hassle free and are available on couple of phone taps. Sounds amazing? contact us to book a pandit in Bangalore.

Vedic Purohit
At pujaNpujari we have more than 1000+ language vedic purohit.

Puja Material
No rush any more, we deliver you a quality puja material to your home.

Never Missed Time.
In spirituality time is everything and we never disobey it.

5* Service
Guaranteed 5 Star puja services be it home or at temple.
About the Pooja

The deeds and desires of an individual as well as its outcomes is influenced by Navagrahas, the nine planets . Hence , by performing Navagraha puja one gets blessed with education , health , wealth and prosperity and to summon all good fortunes one seek for a successful life
Available Language Pandits
Hindi, Telugu, Tamil, Kannada, Bengali, Oriya, Malayalam, Marathi, Gujarati, Bihari etc....
Speciality
If you are not growing either personally or professionally, consult our pandits and purohits in Bangalore and go for this Navagraha shanti puja. We are expertised in performing these kind of puja to remove all kind of obstacles from your life. As being our speciality we also provide the facility of doing puja on behalf of you in any temple and we also assure to deliver the puja items and prasads at your doorstep once the pooja is being done.
Muhurta
The muhurta depends upon the horoscope of the individuals. Our experienced purohits and pandits can easily understand the problems and their reasons present in one's life by seeing their horoscope. So consult us for all your problems and perform navagraha shanti puja.
We the pujanpujari team owe to give full satisfaction to our customers. Give us a chance to serve you and let us know our credibility because our credibility depends on your satisfaction.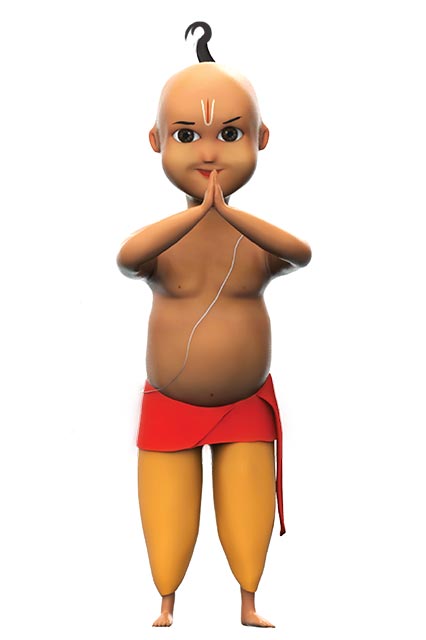 More About Puja

best features
For every puja muhurat and puja samagri are the main things which you are unware of, our purohit will help you fix muhurat. And pooja N pujari team deliver puja material at your home or other puja place. Booking a pandit and puja material in Bangalore has became easy with Pooja N pujari.
The required things embrace.
1.Navgrah Yantra
2.Incense
3.lamps
4.turmeric
5.kumkum
6.camphorghee, wood paste and coconuts
7.Fruits
8.flowers
9.rice
10.sesame oil
11.pepper vine loco and leaves
12.sweets and havan kund samagri also are needed.
Navagrahas or nine planets and their influence upon every individual is listed here :
Sun (surya ): Worshiping sun will bless one with success and prosperity , helps one to cope with chronic illness, provides upper hand or dominance over enemies .
Moon( chandra ) : 'Limelight'- the word says its all, blessing of this star would enrich one with fame and success. Excellent control over emotions and charming personality are some of the add-ons.
Mars (Mangal ) : Bless one with health , wealth , power and prosperity .This planet protects one from chances of accidents, imprisonments and other harmful effects.
Mercury ( budha ): Grants one with wisdom, commercial growth and success .
Jupiter ( Guru ) : This planet strengthens one mentally by balancing negative emotions and thoughts. By performing this puja one gets blessed with high education ,philosophical skills wealth , good fortune and devotion .
Venus (shukra ) : This planet bless one with everything, from loving relationships to advancement in media and finance. Everything will go up when this planet positively influences or bless one .
Saturn ( shani ) : Provides mental peace, health and prosperity . Satisfying this planet is mandatory to nullify or reduce adverse effect at dosha times.
Rahu ( dragon's head ) : Longevity, deeper understanding of arts and science, high social reputation are some of the advantages of getting blessed with influence of this planet
Ketu ( dragon's tail ): Promotes health , wealth , luck and all around prosperity and well being .
Our Purohits
Check out our well versed vedic purohits. Tell us which puja you want to perform, our purohits will perform. We gaurantee you a 5 star satisfaction.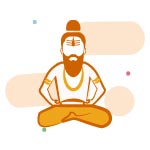 Rohith Sharma
Senior Purohith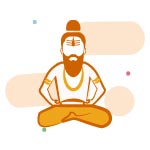 Kalyan Swamy
Senior Purohith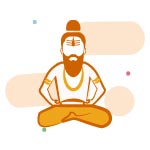 Seshu Swamy
Senior Purohith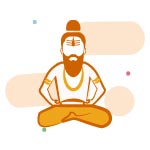 Ram Sastry
Senior Purohith
Popular Pujas

Looking for purohit?
We perform any kind of puja. PujaNpujari tiedup with purohits from all over India, to serve the devotees puja needs. You can book pandit by region (South India, North India)pandit and by language (Kannada, Telugu, Tamil, Malayalam, Hindi, Marathi, Gujarati etc..). Here are some popular pujas.
Griha Pravesh
Gruhapravesha Pooja or the House Warming Ceremony is performed when family moves to new house which is either owned or rented .
Marriage
Marriage or Hindu marriage is an occasion where two individuals join together and renounces themselves as wife and husband from that day to the end of their lives .
Annaprasana
This assures feed and health forever as child travels through different ages of his life.
Ganapathi Homa
Ganapathi homam is performed to remove all kind of obstacles and negative energies.
Satyanarayana Pooja
Sathyanarayan puja is about showing gratitude to Lord Vishnu for blessing one with all good fortunes in life including an excellent career, well settled family life and other achievements.
Namakaranam
Book a purohit online in bangalore for Namakaranam with pooja samagri at Pooja N pujari
Pooja N Pujari FAQ's

Cleared your queries?
Customers do have some queries before booking a pandit online. We appreciate that, you can also find the answers for the most asked questions about Pooja N Pujari.
How can I book pandit online?
Visit our website Pooja N Pujari.
Go the respective puja page.
Fill the form and submit.
You will receive call from our representatives. And they will connect you with purohit if you have doubts regarding puja.
Talk to purohit and get puja details
Make advance payment to confirm.
Do you accept online payment
"Yes" Pooja N Pujari believes in customers satisfaction and so we welcome those who wish to pay us through our online portal and payment gateways. We follow easy steps to accept your payments and assures the delivery through confirmation messages after the money is received.
Does PNP deliver puja material?
Pooja N Pujari is a Bangalore based spiritual firm with an aim to provide all kind of puja related services to its customer base. Besides being a provider of pandits and purohits, we are also into spiritual business where we sell only puja related items and materials. These puja materials may range from a small packet of sindur, akshat, haldi or big gods and goddesses idols, puja thalis, small and big sized chambus and many more.
Does PNP have North Indian Pandit tie ups?
Yes, We have tie-ups with North Indian pandits as Pooja N Pujari spans its services throughout India and we love to help our customers in their own way. Be it a Bengali, Oriya, Bihari or any other language we help you find a suitable and highly versed pandit with your style tradition and customs
Can I postpone our puja date once booking is done?
Yes, you can postpone or prepone depending upon the purohit availability. But you cannot cancel the puja once it is booked.
Will your purohit fix muhurat?
Yes, our pandit will fix a muhurat. And there is no extra charge to fix a muhurat if our pandit perform puja. In case if you want our purohit only to fix muhurat, there will be a nominal price.
If you need custom services or Need more? Contact us
Testimonials

what devotees say
You can hear our performance in our customers words. We provide excellent puja service to each and every customer.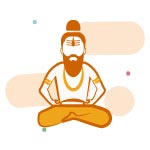 Very good and excellent services by Pooja N Pujari.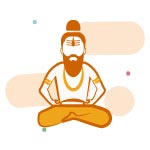 It was a very smooth and peaceful experience. The pandits were very friendly and knowledgeable.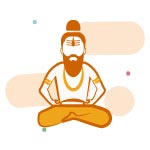 Do you have Navagraha leaves for Navagraha Shanthi. We need it to delivered to home on 18.01.2020 Saturday evening. Is it possible?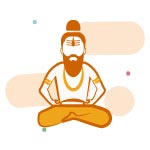 Many thanks to Pooja N Pujari for offering us the good service, it was hassle free and perfect.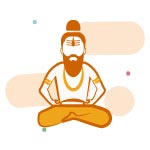 Pandit Rohith sharma explained everything about the puja and the puja went so well we are very happy with your service. Keep up the good work. Thanks a lot.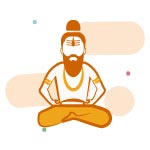 Very much satisfied by the service. Loved all the chantings and the pandit explained all the mantras to us. It was a great experience.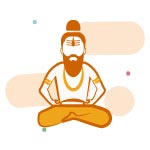 We contacted Pooja N Pujari to perform Navagraha Shanti Puja, and pandits at Pooja N Pujari told that this puja should be performed at temple. Luckily they have tied up with Shivoham Shiva temple in Bangalore. Arranged purohit and puja meterial at temple and the puja went smoothly. I would definitely recommend Pooja N Pujari if you want to perform any kind of puja, homas and japas.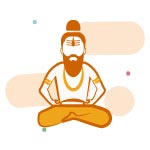 Puja N Pujari is nice choise for any kind puja services. We had Navagraha Shanti Homam at my home. They arrived on time along with puja material and did the homam very professional. All pandits are well experienced. Thank u so much for Puja N Pujari Team.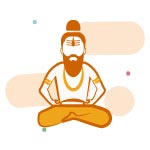 Our astrologer suggested us to perfrom navagraha shanti puja, So we are searching for pandit in bangalore to perform puja for us. In the couse fo searching pandit we found Pooja N Pujari. They have tiedup with all language purohits in bangalore. They fixed a date and assigned a pandit to us, on the puja data pandit is on time along with puja material. They are updating regularly on the status of our booking and puja date. Thank you team PNP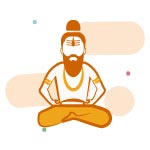 Hi Puja N Pujari, we had a wonderful navagraha puja ceremony today. All of us are so happy. The pandit ji sent by you was well on time, professional and brought positive energy to our home with a well-curated puja. Our guests were so impressed that they all have enquired about your service. Hopefully, you may get more bookings now ?? Thank you for the professional, pleasant and a puja service.
Puja Gallery

Looks awesome
We proudly showcase our previous puja photos. Customers love to share their photos.