Shukra Adithya Sandhi Puja


Book pandit in Bangalore

Book highly experienced and proficient vedic pandits from pujaNpujari. Choose purohit according to your language (Hindi, Kannada, Telugu, Tamil, Bengali, Oriya, Marathi, Gujarati etc...) for Shukra Adithya Sandhi puja in Bangalore.
Pandit booking starts from Rs 2500/-
Book a Vedic Pandit.
Generally we respond within 30 Mins. Or you can call us on +91 9916344447, we are available 24/7.
100000+

Spiritual Products
About Puja N Pujari

Puja N Pujari brings you the right platform to hire a purohit online. We made purohit / astrologer booking a hassle free and are available on couple of phone taps. Sounds amazing? contact us to book a pandit in Bangalore.

Vedic Purohit
At pujaNpujari we have more than 1000+ language vedic purohit.

Puja Material
No rush any more, we deliver you a quality puja material to your home.

Never Missed Time.
In spirituality time is everything and we never disobey it.

5* Service
Guaranteed 5 Star puja services be it home or at temple.
About the Pooja

This is associated with transition of Shukra planet to another Mahadasha, During this period one would be influenced with negative effects mainly induced from outside sources like accidents, poisoning. One would be weak during this period,usually six months to one year this extends to. Performing Shukra adithya santhi homam atbthis period wil remove all the ill effects.
Available Language Pandits
Hindi, Telugu, Tamil, Kannada, Bengali, Oriya, Malayalam, Marathi, Gujarati, Bihari etc....
Muhurta
We the pujanpujari team owe to give full satisfaction to our customers. Give us a chance to serve you and let us know our credibility because our credibility depends on your satisfaction.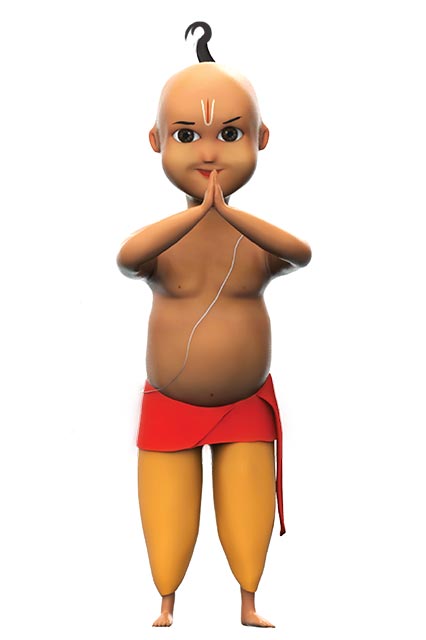 More About Puja

best features
For every puja muhurat and puja samagri are the main things which you are unware of, our purohit will help you fix muhurat. And pooja N pujari team deliver puja material at your home or other puja place. Booking a pandit and puja material in Bangalore has became easy with Pooja N pujari.
1.Coconuts
2.flowers
3.betal leaves
4.Turmeric powder
5.Areca nuts
6.Lemons
7.Black ellu or sesame seeds
8.turmeric powder
9.Cream or white cloth ( shukra )
10.Red or orange cloth ( sun )
Period of transition of planet from one mahadasha to another has been considered as vulnerable time. An individual would easily fall into traps of black magic and other evil or demonic activities during this period. So by performing Sukra -Adhitya shanthi homam, such ill-effects during this tenure can be avoided as a divine shield will be formed that protects one. Make sure that shanthi homam is performed by experienced and qualified purohit and we have it ready for you .
Our Purohits
Check out our well versed vedic purohits. Tell us which puja you want to perform, our purohits will perform. We gaurantee you a 5 star satisfaction.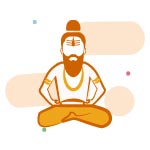 Rohith Sharma
Senior Purohith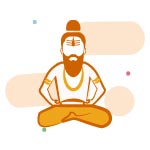 Kalyan Swamy
Senior Purohith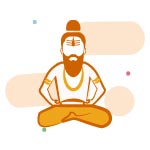 Seshu Swamy
Senior Purohith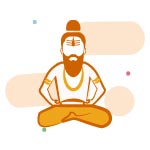 Ram Sastry
Senior Purohith
Popular Pujas

Looking for purohit?
We perform any kind of puja. PujaNpujari tiedup with purohits from all over India, to serve the devotees puja needs. You can book pandit by region (South India, North India)pandit and by language (Kannada, Telugu, Tamil, Malayalam, Hindi, Marathi, Gujarati etc..). Here are some popular pujas.
Griha Pravesh
Gruhapravesha Pooja or the House Warming Ceremony is performed when family moves to new house which is either owned or rented .
Marriage
Marriage or Hindu marriage is an occasion where two individuals join together and renounces themselves as wife and husband from that day to the end of their lives .
Ganapathi Homa
Ganapathi homam is performed to remove all kind of obstacles and negative energies.
Satyanarayana Pooja
Sathyanarayan puja is about showing gratitude to Lord Vishnu for blessing one with all good fortunes in life including an excellent career, well settled family life and other achievements.
Namakaranam
Book a purohit online in bangalore for Namakaranam with pooja samagri at Pooja N pujari
Lakshmi Pooja
Book a purohit online in bangalore for Lakshmi Pooja with pooja samagri at Pooja N pujari
Testimonials

what devotees say
You can hear our performance in our customers words. We provide excellent puja service to each and every customer.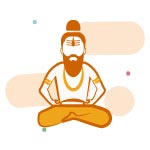 Really satisfied with the service provided by Pooja N Pujari. Pandit ji arranged all the items and completed the pooja on time. Excellent service.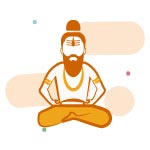 Booked pandit for the puja and it was very quite simple and peaceful puja.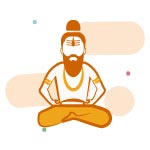 Very well organised and professional service. Purohits are well experienced and very much aware of all the rituals.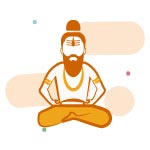 Fantastic priest and awesome service. Very much satisfied with the service. Thanks to the team of Puja N Pujari.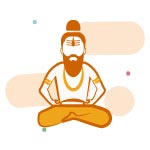 Glad that i came across this website for Shukra Aditya Sandhi Shanti Puja and booked pandit and he reached before time and prepared all the necessary items and completed the puja on time as i live 20 Kms far from city i was very impressed with the punctuality.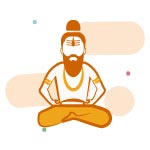 We book a pandit in bangalore for Shukra Adithya Shanthi Homam from Puja N Pujari. We are amazing experience with pandit arrive on time and did the puja very well. He also explain very clearly some mantras meanings and importance. Great job...!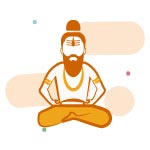 Great work and patience exhibited by the pandits in doing the Shukra Adithya Sandhi Shanthi Homam and explaining the its details being each Pooja. Hats off to puja n pujari team for coordinating and making the necessary arrangements
Puja Gallery

Looks awesome
We proudly showcase our previous puja photos. Customers love to share their photos.