Swayamvara Parvathi Homa


Book pandit in Bangalore

Book highly experienced and proficient vedic pandits from pujaNpujari. Choose purohit according to your language (Hindi, Kannada, Telugu, Tamil, Bengali, Oriya, Marathi, Gujarati etc...) for Swayamvara Parvathi Homam in Bangalore.
Pandit booking starts from Rs 2500/-
Book a Vedic Pandit.
Generally we respond within 30 Mins. Or you can call us on +91 9916344447, we are available 24/7.
100000+

Spiritual Products
About Puja N Pujari

Puja N Pujari brings you the right platform to hire a purohit online. We made purohit / astrologer booking a hassle free and are available on couple of phone taps. Sounds amazing? contact us to book a pandit in Bangalore.

Vedic Purohit
At pujaNpujari we have more than 1000+ language vedic purohit.

Puja Material
No rush any more, we deliver you a quality puja material to your home.

Never Missed Time.
In spirituality time is everything and we never disobey it.

5* Service
Guaranteed 5 Star puja services be it home or at temple.
About the Pooja

Swayamavara Parvathi homam is performed by unmarried women for finding perfect partners. This puja also helps in removing all kind of obstacles and blockages caused by planetary combinations in horoscope that hinders marriage and other marital happiness. Married women perform this puja for sound and happy married life especially if partner is not in romantic or understanding terms. Swayamvara Parvathi homam is beautiful and best when performed with guidance of experienced purohit.
Available Language Pandits
Hindi, Telugu, Tamil, Kannada, Bengali, Oriya, Malayalam, Marathi, Gujarati, Bihari etc....
Parvathy Homa Speciality
"Om Hreem Yogini Yogini Yogeswari Yoga Bhayankari Sakala Sthavara Jangamasya Mukha Hridayam Mama Vasam akarsha Akarshaya Swaha" This is the mantra given by Lord Shiva himself to Goddess parvathy. These mantras were chanted by Goddess parvathy for decades to get married to Lord Shiva, and this belief prevails in today's world too. Swayamvara parvathy homa is performed by individuals to get married or to get married as per their wish. This homam is very effective and fruitful and helps you find the best suitable match. Many of pandits & purohits have already performed this puja several times and are highly appreciated for the results this puja garnered to our customers. Book pandits from poojanpujari.com and you also get the benefits.
Puja Muhurat
Swayamvara parvathy puja can be done by any one whether unmarried with a wish to be married or it can also be done by a married person to live happily ever after. This puja is always advised to be done under the guidance of an experienced pandit who knows the correct process and mantras. The homam done is assumed to remove the obstacles in your marriage and fill them with positivity so call us and get your problems solved in just one call. We the Pooja N Pujari team owe to give full satisfaction to our customers. Give us a chance to serve you and let us know our credibility because our credibility depends on your satisfaction.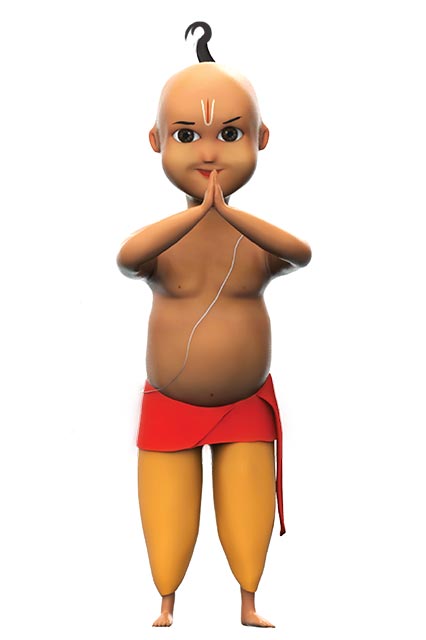 More About Puja

best features
For every puja muhurat and puja samagri are the main things which you are unware of, our purohit will help you fix muhurat. And pooja N pujari team deliver puja material at your home or other puja place. Booking a pandit and puja material in Bangalore has became easy with Pooja N pujari.
1.Karpora
2.Betel leaves
3.Nuts
4.Flowers
5.Fruits
6.Kumkum,
7.Sandal
8.Sambrani
9.Akshathai
10.Ghee
These are some of most important items required for performing Swayamvara Parvathi Homam. All these materials plus additional ones are available in our online shop. Attractive packages including materials plus purohits of preferred language is available with with us .
Lord Shiva himself imparted knowledge of Swayamvara mantra to his beloved, Goddess Parvathi.It is fact that those women who perform this puja will have romantic and happy relationship with their husbands. A ritual that enhances harmony and love between couples and million more benefits comes along for all women who adorn Goddess Parvathi with Swayamvara mantra. This puja is of utmost importance for those unmarried women who is seeking their perfect partner. Since, Swayamvara Paravathi homam is auspicious and highly relevant in terms of its results, it is best recommended to carry out the same with guidance of an experienced and qualified purohit .
Our Purohits
Check out our well versed vedic purohits. Tell us which puja you want to perform, our purohits will perform. We gaurantee you a 5 star satisfaction.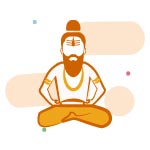 Rohith Sharma
Senior Purohith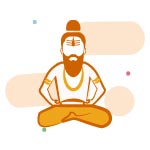 Kalyan Swamy
Senior Purohith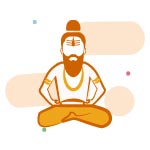 Seshu Swamy
Senior Purohith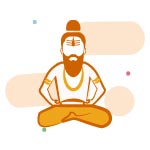 Ram Sastry
Senior Purohith
Popular Pujas

Looking for purohit?
We perform any kind of puja. PujaNpujari tiedup with purohits from all over India, to serve the devotees puja needs. You can book pandit by region (South India, North India)pandit and by language (Kannada, Telugu, Tamil, Malayalam, Hindi, Marathi, Gujarati etc..). Here are some popular pujas.
Griha Pravesh
Gruhapravesha Pooja or the House Warming Ceremony is performed when family moves to new house which is either owned or rented .
Marriage
Marriage or Hindu marriage is an occasion where two individuals join together and renounces themselves as wife and husband from that day to the end of their lives .
Ganapathi Homa
Ganapathi homam is performed to remove all kind of obstacles and negative energies.
Satyanarayana Pooja
Sathyanarayan puja is about showing gratitude to Lord Vishnu for blessing one with all good fortunes in life including an excellent career, well settled family life and other achievements.
Namakaranam
Book a purohit online in bangalore for Namakaranam with pooja samagri at Pooja N pujari
Lakshmi Pooja
Book a purohit online in bangalore for Lakshmi Pooja with pooja samagri at Pooja N pujari
Testimonials

what devotees say
You can hear our performance in our customers words. We provide excellent puja service to each and every customer.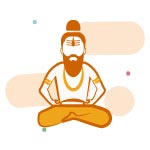 Thanks for giving the best service to us. Good service.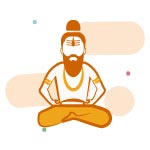 We are very satisfied and happy with the puja performed in our house by pandit Kalyan Swamy. We are also very happy with the service provided by Pooja N Pujari.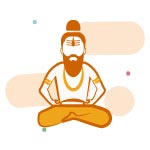 Very Unique and better service. It was a great experience with Pooja N Pujari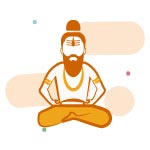 The whole process from booking to confirmation and support of the team was amazing. Pandit ji cleared all our queries about the rituals and performed the puja very well.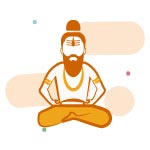 Im not getting the right match for marriage, so one of our astrologer suggested to perform swayamvara parvathi homam. That is when I have approached Pooja N Pujari, they took care of everything from talking to Shivoham Shiva Temple, Bangalore management and updating me the status. The process went so smoothly, I just made a call to them and everything happened according to the process. So happy to share my experience. Pooja N Pujari is the best solutions for hassle free puja and temple services.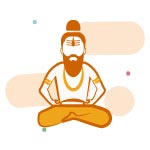 PNP team priests have conducted swayamvara parvati homam at our residence last week. It was very good vibration and our family have very much impressed of this. We have great experience with pandits.
Puja Gallery

Looks awesome
We proudly showcase our previous puja photos. Customers love to share their photos.