Vastu Shanti Puja


Book pandit in Bangalore

Book highly experienced and proficient vedic pandits from pujaNpujari. Choose purohit according to your language (Hindi, Kannada, Telugu, Tamil, Bengali, Oriya, Marathi, Gujarati etc...) for Vastu Shanti puja in Bangalore.
Pandit booking starts from Rs 2500/-
Book a Vedic Pandit.
Generally we respond within 30 Mins. Or you can call us on +91 9916344447, we are available 24/7.
100000+

Spiritual Products
About Puja N Pujari

Puja N Pujari brings you the right platform to hire a purohit online. We made purohit / astrologer booking a hassle free and are available on couple of phone taps. Sounds amazing? contact us to book a pandit in Bangalore.

Vedic Purohit
At pujaNpujari we have more than 1000+ language vedic purohit.

Puja Material
No rush any more, we deliver you a quality puja material to your home.

Never Missed Time.
In spirituality time is everything and we never disobey it.

5* Service
Guaranteed 5 Star puja services be it home or at temple.
About the Pooja

Nowadays, in this busy life ,especially in cities many are not able to look over science of Vastu. The ill effects of not considering this will be seen later in the form of financial crisis and other health related problems. Performing Vastu Shanthi puja will balance these negligence and bless home with peace, togetherness and prosperity . Also ensures health and safety of members in the family . While constructing house or residence, buildings ,nature is harmed as many living things including trees that are part of mother Earth will be harmed. By this puja, one is actually apologizing and compensating for these sins as well as at the same time is seeking blessings of five elements of nature and Vastupurushan . Vastu Shanthi puja also helps in acquiring blessings of Navaragrahas and related doshas.
Available Language Pandits
Hindi, Telugu, Tamil, Kannada, Bengali, Oriya, Malayalam, Marathi, Gujarati, Bihari etc....
Vastu Shanti Puja Significance
Construction of a new house brings joy and happiness to the owner as well as his /her relatives but have we ever thought how many of tress, plants, small creatures and animals must have lost their dwell while constructing the building whether it be for individual or corporate use? We are not even aware of that also but it is always preferred to perform a griha pravesh pujato be free from the negativity of all of them. Out of many puja one such puja is Vastu shanti puja. Vastu purush is known as the protector of your building and by appeasing him one can reinitialize positivity and growth in his house or office. This puja helps to get relieved from the ill effects of constructing the house with direction imperfections and other negative forces.
Book our priests and perform this puja to get rid of any future and present difficult situations.
Muhurta
One can do this puja on any day as per the convenience but its always suggested to prefer a positive time and date to carry out any spiritual activity. Our pandits are always ready to help you in any difficult situation so reach out to us to get relieved from any such negativity in your life.
We the pujanpujari team owe to give full satisfaction to our customers. Give us a chance to serve you and let us know our credibility because our credibility depends on your satisfaction.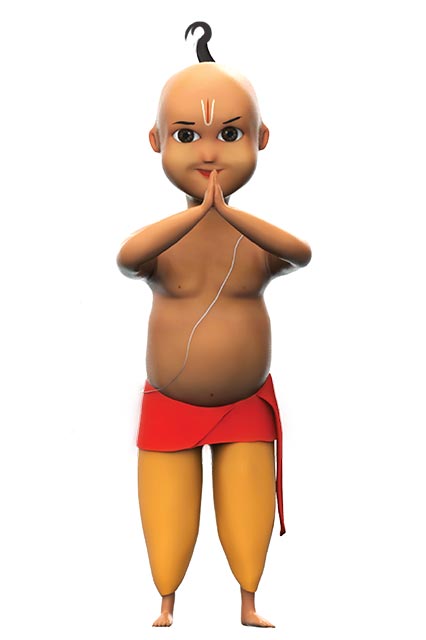 More About Puja

For every puja muhurat and puja samagri are the main things which you are unware of, our purohit will help you fix muhurat. And pooja N pujari team deliver puja material at your home or other puja place. Booking a pandit and puja material in Bangalore has became easy with Pooja N pujari.
1.Metal image of Vastu Purush
2.Small metal Ganapati
3.Small plastic box to bury the Vastu Purush after the puja
4.Kuldevata (optional)
5.Sandalwood paste
6.Udbatti
7.Halad
8.Variety of flowers
9.Coconuts
10.Supari
11.Betel Leaves
12.Oil lamps
13.Towels, Stainless / Copper plates
14.Metal Bowls
15.Water Kalasha
All items are available in our shop at customized prices, Select your preferred language purohits from our list and make ceremony the best .
After delivery, mother and baby will live in somewhat isolated space from other members of family for eleven days. During this post-natal period, new-born is highly prone to infections. So to ensure proper immunity development, only mother and a helper is allowed to mingle with them . After eleven days, on the 12th day , child is launched to family and social life with naming ceremony . Namakaran has to be presided by priest as name is the most important artifact of identity for an individual. In future, through one's glorious name , he or she will be recognized with it. Hence naming ceremony is given divine importance and should be carried out with religious dignity. House will be decorated plus friends and family gather to welcome and bless child.
Our Purohits
Check out our well versed vedic purohits. Tell us which puja you want to perform, our purohits will perform. We gaurantee you a 5 star satisfaction.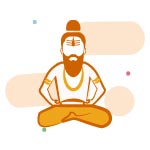 Rohith Sharma
Senior Purohith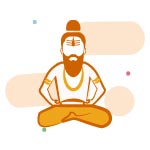 Kalyan Swamy
Senior Purohith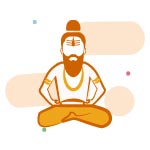 Seshu Swamy
Senior Purohith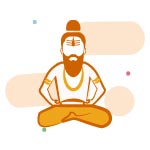 Ram Sastry
Senior Purohith
Popular Pujas

Looking for purohit?
We perform any kind of puja. PujaNpujari tiedup with purohits from all over India, to serve the devotees puja needs. You can book pandit by region (South India, North India)pandit and by language (Kannada, Telugu, Tamil, Malayalam, Hindi, Marathi, Gujarati etc..). Here are some popular pujas.
Shastipoorthi Pooja
Book a purohit online in bangalore for Shastipoorthi Pooja with pooja samagri at Pooja N pujari
Ashlesha bali
Book a purohit online in bangalore for Ashlesha bali with pooja samagri at Pooja N pujari
Narayana bali
Book a purohit online in bangalore for Narayana bali with pooja samagri at Pooja N pujari
Kadali Vivaha
Book a purohit online in bangalore for Kadali Vivaha with pooja samagri at Pooja N pujari
Kumbh Vivah
Book a purohit online in bangalore for Kumbh Vivah with pooja samagri at Pooja N pujari
Testimonials

what devotees say
You can hear our performance in our customers words. We provide excellent puja service to each and every customer.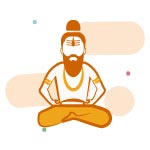 Kuddos to Pooja N Pujari team for the awesome service. I am very satisfied with the prompt service, extremely dedicated team and punctual. They did all the arrangements from Pandits to Pooja Samagri and the Pooja was done in a professional way.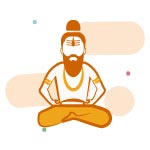 I live in Delhi and my home is in Bangalore, I found them on the internet and booked from Delhi. I am very much satisfied with the response and service they provide. It was perfectly done.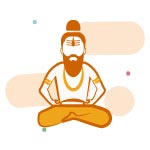 Prompt service by the team and very punctual service.. The pandit was very knowledgeable.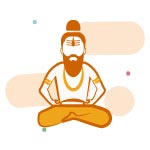 Thought of trying once booking from Puja N Pujari and pandit they have sent was very good and did the puja in full details and explained us the meaning of all the rituals of Vastu Shanti. We will sure book next time. Good work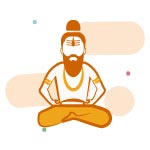 Pandit ji was very much of caring nature and a knowledgeable person. Very much satisfied with the puja service and my all the family member liked it a lot. Thank you.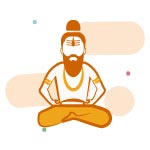 Best kanada pujari in bangalore for vastu shanti Puja,Pandit has done according to procedure neatly. Puja was nice thank u Puja N Pujari Team.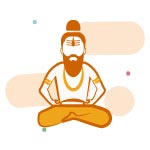 We had a very good experience with puja n pujari. We had a Vasthu Shanthi Puja. He is well versed with all the rituals and explained every step to us making us fully comprehend the meaningfulness of everything we did during the puja. There was a lot of positive energy around. We are very thankful to pandit ji on a puja done very well. And yes, he is an organised person, so there were no hassles and definitely no worries. We think pujanpujari is rendering a wonderful service. Thank you so much.
Puja Gallery

Looks awesome
We proudly showcase our previous puja photos. Customers love to share their photos.