Gokarna Puja
Book highly experienced and proficient vedic pandits from pooja N pujari. Our pandits perform all types of homas and pariharas and shanti poojas like Naga Pooja, Naga Shanti, Pitra Dosha, Narayana Bali, Tripindi Shraddha, Chandi Havana, Pinda Pradhana, Brahmana Dana in Gokarna
Book a Vedic Pandit.
Generally we respond within 30 Mins. Or you can call us on +91 9916344447, we are available 24/7.
100000+

Spiritual Products
Popular Pujas in Gokarna
Our purohits perform all shubh and ashubh poojas in Gokarna. You can book pandit by region (South India, North India)pandit and by language (Kannada, Telugu, Tamil, Malayalam, Hindi, Marathi, Gujarati etc..). Here are some popular pujas.
Pitru Dosha
Book a purohit online in for Pitru Dosha with pooja samagri at Pooja N pujari
Narayana Bali
Book a purohit online in for Narayana Bali with pooja samagri at Pooja N pujari
Naga Pooja
Book a purohit online in for Naga Pooja with pooja samagri at Pooja N pujari
Naga Shanti
Book a purohit online in for Naga Shanti with pooja samagri at Pooja N pujari
Tripindi Shraddha
Book a purohit online in for Tripindi Shraddha with pooja samagri at Pooja N pujari
Chandi Havana
Book a purohit online in for Chandi Havana with pooja samagri at Pooja N pujari
Pooja N Pujari FAQ's

Cleared your queries?
Customers do have some queries before booking a pandit online. We appreciate that, you can also find the answers for the most asked questions about Pooja N Pujari.
How can I book pandit online?
Visit our website Pooja N Pujari.
Go the respective puja page.
Fill the form and submit.
You will receive call from our representatives. And they will connect you with purohit if you have doubts regarding puja.
Talk to purohit and get puja details
Make advance payment to confirm.
Do you accept online payment
"Yes" Pooja N Pujari believes in customers satisfaction and so we welcome those who wish to pay us through our online portal and payment gateways. We follow easy steps to accept your payments and assures the delivery through confirmation messages after the money is received.
Does PNP deliver puja material?
Pooja N Pujari is a Bangalore based spiritual firm with an aim to provide all kind of puja related services to its customer base. Besides being a provider of pandits and purohits, we are also into spiritual business where we sell only puja related items and materials. These puja materials may range from a small packet of sindur, akshat, haldi or big gods and goddesses idols, puja thalis, small and big sized chambus and many more.
Does PNP have North Indian Pandit tie ups?
Yes, We have tie-ups with North Indian pandits as Pooja N Pujari spans its services throughout India and we love to help our customers in their own way. Be it a Bengali, Oriya, Bihari or any other language we help you find a suitable and highly versed pandit with your style tradition and customs
Can I postpone our puja date once booking is done?
Yes, you can postpone or prepone depending upon the purohit availability. But you cannot cancel the puja once it is booked.
Will your purohit fix muhurat?
Yes, our pandit will fix a muhurat. And there is no extra charge to fix a muhurat if our pandit perform puja. In case if you want our purohit only to fix muhurat, there will be a nominal price.
If you need custom services or Need more? Contact us
Testimonials

what devotees say
You can hear our performance in our customers words. We provide excellent puja service to each and every customer.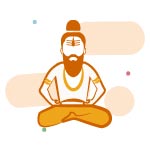 Fully satisfied with the service. Thanks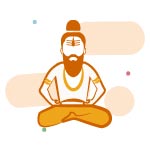 It was a great experience with pooja N Pujari. Everything was so peaceful and calm, pandit ji was very friendly and explained us all the rituals of Pooja. Thanks to Pooja N Pujari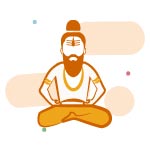 It is such a great experience in booking pooja services with you. I will be glad to recommend to every one out there who is looking for gokarna puja package. From initial enquiry to the end of puja it is such a over whelming experience with all your team. Thank you once again.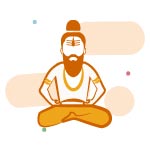 Very much satisfied with the service of Pooja N Pujari. Pandit Ji explained to us all the rituals and completed the puja on time. All my family members were very much satisfied. Thanks to Pooja N Pujari for your excellent service.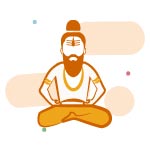 It was a good puja. Excellent service by Pooja N Pujari, pandit arrived on time and completed the pooja on time. Very much satisfied.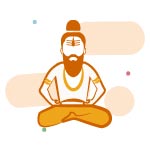 We are from Gulbarga and want to perform pitru dosha nivarna pooja in gokarna. We dont know anyone in gokarna, so we searched online for gokarna puja package, then we came across poojanpujari. They provide all temple puja services along with pandit and puja material. The cost seems bit high, but for the service they offered thats worthy. They take care of food, accomidation, travel and puja services.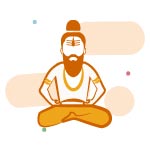 They offer Gokarna puja packages at very low cost and a worry-free process of online booking.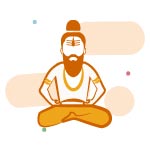 We are from Bangalore, our astrologer suggested to perform Narayana Bali puja at Gokarna. We searched online if anyone can help us to find a purohit then we came across the PoojaNPujari website. They are offering puja services throughout India. They explained the whole process and their Gokarna puja packages. The package includes transportation, accommodation, food and puja services. It is a hassle-free process, definitely recommendable.
Puja Gallery

Looks awesome
We proudly showcase our previous puja photos. Customers love to share their photos.