AstrologersPandit


Book pandit in Bangalore

Book highly experienced and proficient vedic pandits from pujaNpujari. Choose purohit according to your language (Hindi, Kannada, Telugu, Tamil, Bengali, Oriya, Marathi, Gujarati etc...) for Astrologerspuja in Bangalore.
Pandit booking starts from Rs 2500/-
Book a Vedic Pandit.
Generally we respond within 30 Mins. Or you can call us on +91 9916344447, we are available 24/7.
100000+

Spiritual Products
About Puja N Pujari

Puja N Pujari brings you the right platform to hire a purohit online. We made purohit / astrologer booking a hassle free and are available on couple of phone taps. Sounds amazing? contact us to book a pandit in Bangalore.

Vedic Purohit
At pujaNpujari we have more than 1000+ language vedic purohit.

Puja Material
No rush any more, we deliver you a quality puja material to your home.

Never Missed Time.
In spirituality time is everything and we never disobey it.

5* Service
Guaranteed 5 Star puja services be it home or at temple.
About the Pooja

At Puja N Pujari you can find the right astrologer in bangalore. Our astrologers give you the best advice that need to be implemented at certain times which will help you in achieving your goals..
Booking a Astrologer
Now book astrologers using pay online option. An advance amount has to be paid for confirmation. Remaining amount should be paid on completion. The amount can be handed over to pandit as cash or can be paid online to us directly through our pay by cash option. It is mandatory that balance amount has to be cleared on completion of puja.
Available Language Astrologers
Hindi, Telugu, Tamil, Kannada, Bengali, Oriya, Malayalam, Marathi, Gujarati, Bihari etc....
List of Astrologers @ Pooja N Pujari
Name: SHESHU SWAMY
Experience: 10 years experience
Languages Known: Telugu, Tamil, Kannada, Hindi, English

Name: ROHIT SHARMA
Experience: 5 years experience
Languages Known: Telugu, Tamil, Kannada, Hindi, English

Name: KALYAN ACHARYA
Experience: 8 years experience
Languages Known: Hindi, Oriya

Name: GOWARDAN SHARMA
Experience: 6 years experience
Languages Known: Kannda, Telugu, Hindi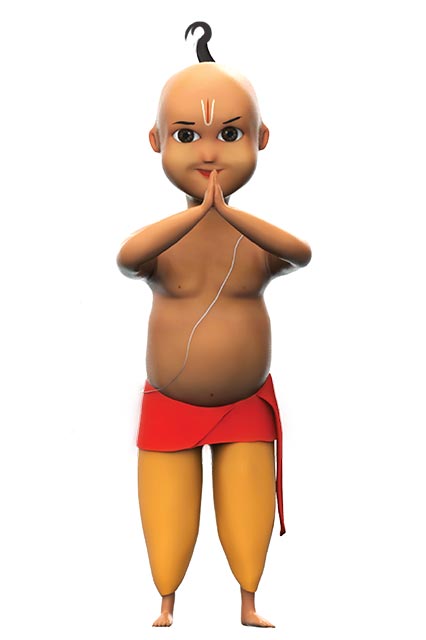 More About Puja

best features
For every puja muhurat and puja samagri are the main things which you are unware of, our purohit will help you fix muhurat. And pooja N pujari team deliver puja material at your home or other puja place. Booking a pandit and puja material in Bangalore has became easy with Pooja N pujari.
Our Purohits
Check out our well versed vedic purohits. Tell us which puja you want to perform, our purohits will perform. We gaurantee you a 5 star satisfaction.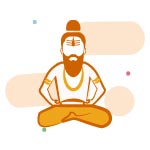 Rohith Sharma
Senior Purohith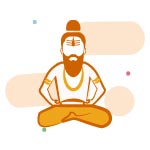 Kalyan Swamy
Senior Purohith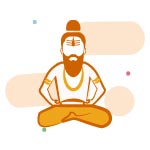 Seshu Swamy
Senior Purohith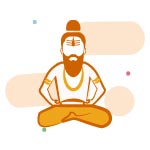 Ram Sastry
Senior Purohith
Popular Pujas

Looking for purohit?
We perform any kind of puja. PujaNpujari tiedup with purohits from all over India, to serve the devotees puja needs. You can book pandit by region (South India, North India)pandit and by language (Kannada, Telugu, Tamil, Malayalam, Hindi, Marathi, Gujarati etc..). Here are some popular pujas.
Griha Pravesh
Gruhapravesha Pooja or the House Warming Ceremony is performed when family moves to new house which is either owned or rented .
Marriage
Marriage or Hindu marriage is an occasion where two individuals join together and renounces themselves as wife and husband from that day to the end of their lives .
Ganapathi Homa
Ganapathi homam is performed to remove all kind of obstacles and negative energies.
Satyanarayana Pooja
Sathyanarayan puja is about showing gratitude to Lord Vishnu for blessing one with all good fortunes in life including an excellent career, well settled family life and other achievements.
Namakaranam
Book a purohit online in bangalore for Namakaranam with pooja samagri at Pooja N pujari
Lakshmi Pooja
Book a purohit online in bangalore for Lakshmi Pooja with pooja samagri at Pooja N pujari
Testimonials

what devotees say
You can hear our performance in our customers words. We provide excellent puja service to each and every customer.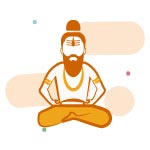 There are lot of astrologers in bangalore, but its not easy to find the good one. Thanks that i found this website and book pandit for astrology. The pandit arrived at time and told me how to tackle all the problems and what should i do good in life.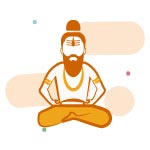 After i met pandit Seshu Swamy i felt much better as i was very much worried about my jobs and career. He gave me better solutions than anyone i met previously. After i met him i got to know how to handle all my situations. Thanks for the service Pooja N Pujari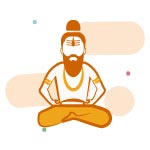 It was a great experience for me to meet the bengali Pandit ji. Everything was going wrong in my love life and i found the solution to it in 1 month. Thanks to the guruji for showing me the right path and helping me out to get out of the situation.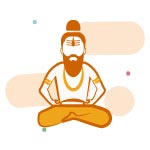 The Pandit cleared all my queries and advice me to do certain things. I had no idea why things were going wrong with me, his predictions are so genuine. He helped me to understand how astrology is effecting my life and how can i deal with it.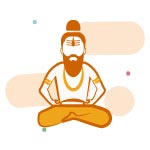 3 months ago I consulted Maruthi Rao Sastry in Kamakshipalya, Bangalore about family problems through Pooja N Pujari. I never believed such things. But after consulting him I found his advice very fruitful. He has excellent knowledge of Astrology. I can say he is the best in ASTROLOGY.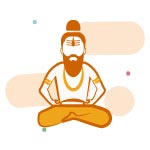 Pooja N Pujari helped me to connect with astrologer and he gave every detail about my personality and upcoming event was accurate. He came down to the crux of my horoscope and what I was feeling and lacked inside since so many years but every astrologer misguided then. Feel lucky to consult with Maruthi rao through Pooja N Pujari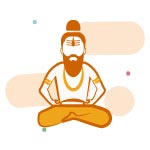 Through Pooja N Pujari I got an appointment with maruthi rao. They have tieded up with all the famous and genuine astrologers in Bangalore.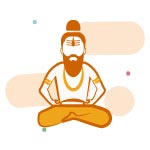 Does your astrologers tell Nadi Astrology? If yes, what would be the charges?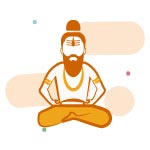 Can I get an appointment of maruthi rao astrologer in bangalore. One of my relatives have suggested that he is a very famous person to consult.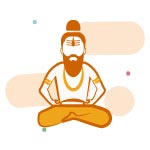 You dont have to worry if you hired astrologer with Pooja N Pujari. They will be fixed fee / charges for astrology consultation. If you are looking for online consultation it would cost around Rs 500/-. And if you would like to have and astrologer visit your place in Bangalore. Then they would charge a flat fee of Rs 2000/-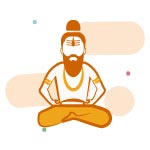 We have so many problems at our home, and we contacted Pooja N Pujari and they have assigned Rohit Swamy astrologer. He have given solutions for our problems. He suggested a remedy puja and we performed at our place. All our problems are solved. Would suggest Pooja N Pujari to every one who is looking for astrologer in Bangalore, India. They have very genuine astrologers who can speak multiple languages. Even if you are from north india. They have tieups with north Indian astrologers as well.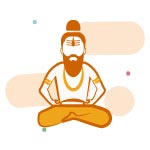 One of the best astrologer you can find out there he . Sit down and explain everything in details. Someone to definitely go and visit for a simple remedy to be solved and teachings. most knowledgeable astrologer in banglore . i would highly recommend to any type astrologer readings thank you pundit - puja n pujari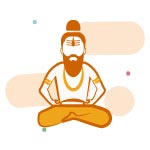 I consulted PNP, they are supportive in connecting me to the vast tied up Astrologers. Astrologer cleared all my doubts on various aspects of astrology. He is holding good knowledge on astrology. Apart from that the best part is their fees is very less an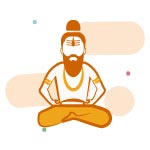 Puja N Pujari have tied up with many of astrologers. Out of them I have reached to Anand Guruji, Puja N Pujari helped me get a booking. He is a good astrologer after I met him he gave remedy for my problems.
Puja Gallery

Looks awesome
We proudly showcase our previous puja photos. Customers love to share their photos.