Ganapathi Homa


Book pandit in Bangalore

Book highly experienced and proficient vedic pandits from pujaNpujari. Choose purohit according to your language (Hindi, Kannada, Telugu, Tamil, Bengali, Oriya, Marathi, Gujarati etc...) for Ganapathi Homa puja in Bangalore.
Pandit booking starts from Rs 2500/-
Book a Vedic Pandit.
Generally we respond within 30 Mins. Or you can call us on +91 9916344447, we are available 24/7.
100000+

Spiritual Products
About Puja N Pujari

Puja N Pujari brings you the right platform to hire a purohit online. We made purohit / astrologer booking a hassle free and are available on couple of phone taps. Sounds amazing? contact us to book a pandit in Bangalore.

Vedic Purohit
At pujaNpujari we have more than 1000+ language vedic purohit.

Puja Material
No rush any more, we deliver you a quality puja material to your home.

Never Missed Time.
In spirituality time is everything and we never disobey it.

5* Service
Guaranteed 5 Star puja services be it home or at temple.
About Ganapathi Homam

Ganapathi homam is performed to remove all kind of obstacles and negative energies. Generally performed at beginning of something new- joining new job, starting business , while entering into new house. He is believed to be bless devotees with siddi, buddhi and riddhi.

Siddhi refers to success, it could be defined as an ability to use knowledge at right time at right situation. It sounds easy but aligning all these factors needs luck

Buddi refers to intelligence. We human race is blessed with well functional brain . But the same human nature compel one to compare oneself with another in term of cognitive performance. It is believed that devotion to Lord Ganesha removes sub-conscious blockages and adds clarity and color to thoughts.

Vriddhi refers to prosperity. All are working day- night for acquiring prosperity in their lives . Wealth and health are two pillars of prosperity. Hence activities one perform should boost wealth at the same time should remain healthy to enjoy the benefits. Ganapathi puja helps to find this balance thereby attracting prosperity.


Available Language Pandits
Hindi, Telugu, Tamil, Kannada, Bengali, Oriya, Malayalam, Marathi, Gujarati, Bihari etc....
Speciality
Pujanpujari ensures that a dedicated team of pandits & purohits are always ready to help you out before starting any new venture of life be it a job, or house warming function and many more. Our highly professional and experienced purohits perform ganapathi homam with well defined procedures and customs as per the customers beliefs.
Muhurta
A whole set of rituals to be performed while doing Ganapathi homam must be done in a specific time and muhurta. We the pujanpujari team respect this and assures to perform each and every custom with full dedication and in a procedural manner. Each of the rituals like
Anujnaa
Achamanama
Pranayama and Sankalpam
Kalasa Shudhi
Agni prathisthapna
Dipaalaka pooja
is done by us on a specific muhurta and our purohits being punctual in their work ensures your satisfaction.
Materials
All the puja materials required for performing ganapathi homam is being packed nicely with us and is taken care of. We love to be specific in our work and ensures each item to be fresh be it modhaka or fresh druva grass. One can order these puja materials in a set which we ensure to deliver at your doorstep or they can also be taken by our priests hired from us.
We the pujanpujari team owe to give full satisfaction to our customers. Give us a chance to serve you and let us know our credibility because our credibility depends on your satisfaction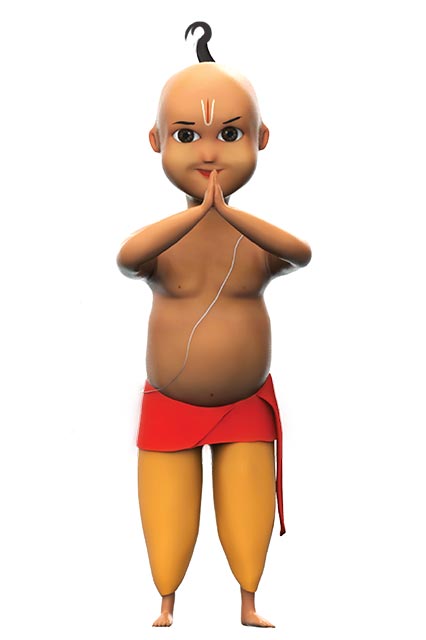 More About Puja

For every puja muhurat and puja samagri are the main things which you are unware of, our purohit will help you fix muhurat. And pooja N pujari team deliver puja material at your home or other puja place. Booking a pandit and puja material in Bangalore has became easy with Pooja N pujari.
Main materials that are required includes Ghee, Modhaka, Durva Grass, homakundam . Apart from theses additional materials that can be used includes Karpoor, Kumkum, Sandalwood paste (Chandan), Haldi (Turmeric), flowers, Theertha Vessel, spoons, vessels for the Ashtadravya, and Conch. Expense of Ganapathi homam usually falls in range of 1000 to 3000. While PujaNPujari have devised attractive packages for Ganapathi homam that includes puja materials along with preferred language purohits in customized manner.
Individuals who are about to start something new can get blessed for smooth running of venture through Ganapathi puja. This includes marriage, starting of new career, start of new business , entering into new house ( Grahapravesham).Individuals who are affected by the malicious effect of ketu graha can also perform Ganapathi homam to get over malicious Ketu doshas . It is a seven step procedure that has to be carried out in presence of trained performer or purohit. An individual can perform it by himself, but it is ideal if it is performed as per its catalogue or vidhis. In this scenario, it is always better to hire a purohit for performing it on devotees behalf.
Ganapathi puja can be performed at offices and residences. In majority of temples Ganapathi will be placed within main compound and puja will be performed at morning prior to commencement ofpuja to main deity .The main purpose is to remove all kinds of obstacles and negative energy that could accumulate and hinder one's progress in career , business or success in life as a whole. Hence at beginning of any new venture, Hindus perform Ganapathi puja to get rid of all kind of blockages.Apart from this Ganapathi is believed to be a deity that easily gets pleased and bless devotees with Intelligence, success and prosperity .Believed to be best when performed at beginning of a day- before sunrise. Ganapathi homam is ideal if performed in beginning of any major puja or van be done at end signifying end of puja.
It can be done at beginning of month according to panchangam calender.
It can be done on occasion of Vinayaka Chathurthi.
It can be performed at 3rd day of Navarathri - Thrithiya day .
Our Purohits
Check out our well versed vedic purohits. Tell us which puja you want to perform, our purohits will perform. We gaurantee you a 5 star satisfaction.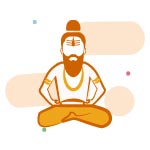 Rohith Sharma
Senior Purohith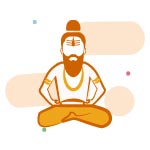 Kalyan Swamy
Senior Purohith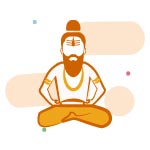 Seshu Swamy
Senior Purohith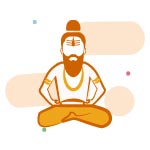 Ram Sastry
Senior Purohith
Popular Pujas

Looking for purohit?
We perform any kind of puja. PujaNpujari tiedup with purohits from all over India, to serve the devotees puja needs. You can book pandit by region (South India, North India)pandit and by language (Kannada, Telugu, Tamil, Malayalam, Hindi, Marathi, Gujarati etc..). Here are some popular pujas.
Griha Pravesh
Gruhapravesha Pooja or the House Warming Ceremony is performed when family moves to new house which is either owned or rented .
Marriage
Marriage or Hindu marriage is an occasion where two individuals join together and renounces themselves as wife and husband from that day to the end of their lives .
Annaprasana
This assures feed and health forever as child travels through different ages of his life.
Lakshmi Pooja
Book a purohit online in bangalore for Lakshmi Pooja with pooja samagri at Pooja N pujari
Navagraha Puja
Book a purohit online in bangalore for Navagraha Puja with pooja samagri at Pooja N pujari
Pooja N Pujari FAQ's

Cleared your queries?
Customers do have some queries before booking a pandit online. We appreciate that, you can also find the answers for the most asked questions about Pooja N Pujari.
How can I book pandit online?
Visit our website Pooja N Pujari.
Go the respective puja page.
Fill the form and submit.
You will receive call from our representatives. And they will connect you with purohit if you have doubts regarding puja.
Talk to purohit and get puja details
Make advance payment to confirm.
Do you accept online payment
"Yes" Pooja N Pujari believes in customers satisfaction and so we welcome those who wish to pay us through our online portal and payment gateways. We follow easy steps to accept your payments and assures the delivery through confirmation messages after the money is received.
Does PNP deliver puja material?
Pooja N Pujari is a Bangalore based spiritual firm with an aim to provide all kind of puja related services to its customer base. Besides being a provider of pandits and purohits, we are also into spiritual business where we sell only puja related items and materials. These puja materials may range from a small packet of sindur, akshat, haldi or big gods and goddesses idols, puja thalis, small and big sized chambus and many more.
Does PNP have North Indian Pandit tie ups?
Yes, We have tie-ups with North Indian pandits as Pooja N Pujari spans its services throughout India and we love to help our customers in their own way. Be it a Bengali, Oriya, Bihari or any other language we help you find a suitable and highly versed pandit with your style tradition and customs
Can I postpone our puja date once booking is done?
Yes, you can postpone or prepone depending upon the purohit availability. But you cannot cancel the puja once it is booked.
Will your purohit fix muhurat?
Yes, our pandit will fix a muhurat. And there is no extra charge to fix a muhurat if our pandit perform puja. In case if you want our purohit only to fix muhurat, there will be a nominal price.
If you need custom services or Need more? Contact us
Testimonials

what devotees say
You can hear our performance in our customers words. We provide excellent puja service to each and every customer.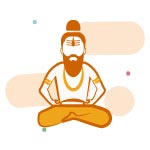 Performed Ganapathi Homa Pooja With Pooja N Pujari and we are very much satisfied with the service. We found Pooja N Pujari on internet as one of my friend suggested me about it. I was in doubt first about booking pandit from online but after my friend told me to book i must say it was a great experience with them.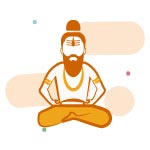 Wonderful service by Pooja N Pujari. I would highly recommend this to all .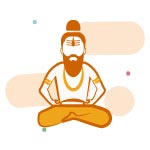 Very happy with the service provided by Puja N Pujari. Thank you for your great support.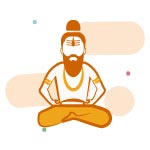 We needed a bengali pandit for our new home and it was not that easy to get so we booked pandit online as one of my friend told me about this service. It was hassle free and great experience.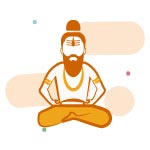 We booked the oriya pandit for Ganapathi Homam in Puja N Pujari. They arrange two pandits for homam and do the all arrangements for homam nicely. Totally they do the homam three hours in more patient and mantras also they chant very clear. We are very satisfied with pandits and great job from Puja N Pujari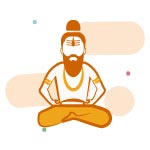 Very professional service. We book a pujari for ganapathi homam at my house. We got excellent pujari and did the things very well. Best place for pandits and pooja materials in most reasonable cost.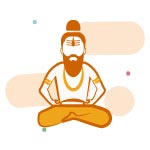 We have opened a new restaurant, and want to perform business opening puja and ganpathi homa. We contacted Pooja N Pujari its became very simple to do a puja and delivering puja material. Over all we are happy with hassle free process of puja.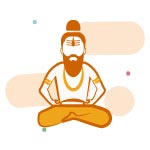 We searched for a Odia pujari as we belong to odisha, they arranged as per our requirement.The best part is Pandit Ji was very polite and well behaved and does the Pooja accordingly as per our ritual. Had a very good experience .thank you so much team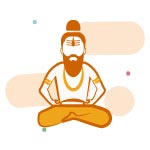 Simply the Best Panditji in Bangalore !!! Would surely recommend him for a typical North Indian Puja as he really engages everyone and not just recite mantras for the heck of it.. He explains everything in details and ensures everyone is connected to God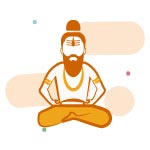 Puja N Pujari is the one of the best innovative solution that provides convenience of organising religious pujas at your home or office. The ritual can be customised to suit your specific religious needs and taking care of different aspects of organising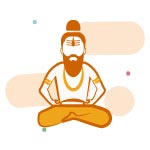 We found purrohit to perform Ganapathi Homam at a very nominal price. If you want they can also deliver you puja material. Am glad they I have booked purohit from poojanpujari.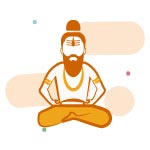 I really appriciate the whote team of poojanpujari team for keeping a great effort in performing Ganpathi Homa at our home in Bangalore. From initial enquiry about puja, quotation followup to final puja performance are at the next level of puja services. Such a great experience of taking puja services and that too from online booking.
Puja Gallery

Looks awesome
We proudly showcase our previous puja photos. Customers love to share their photos.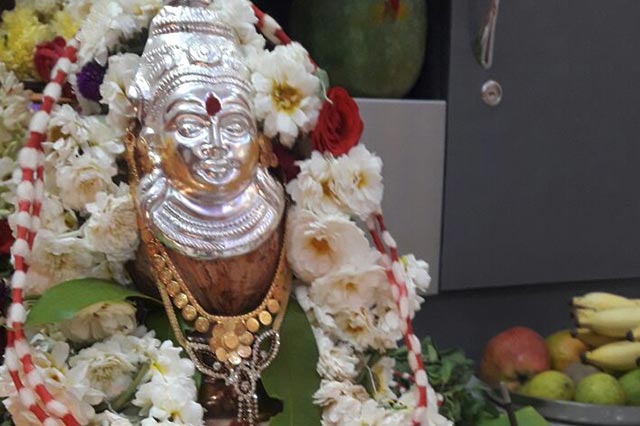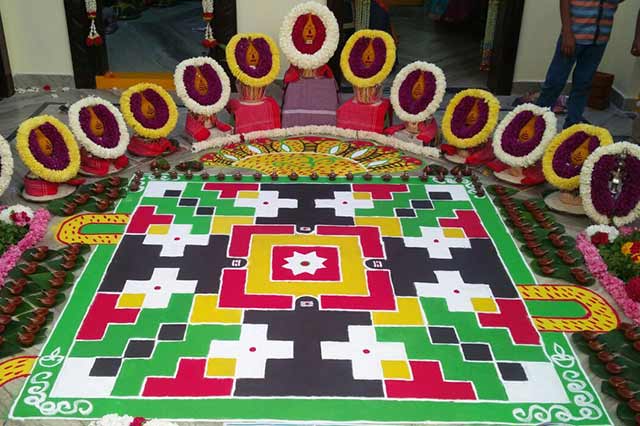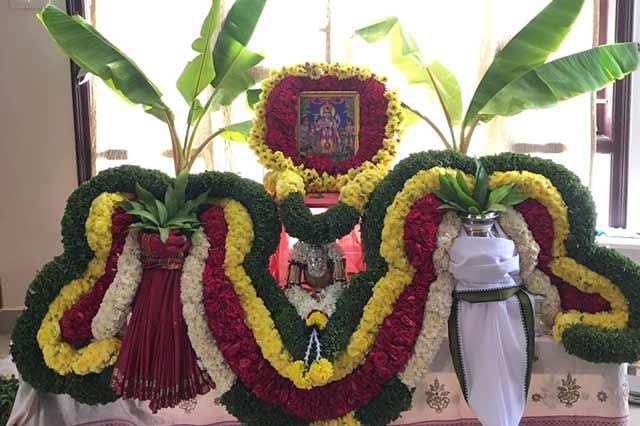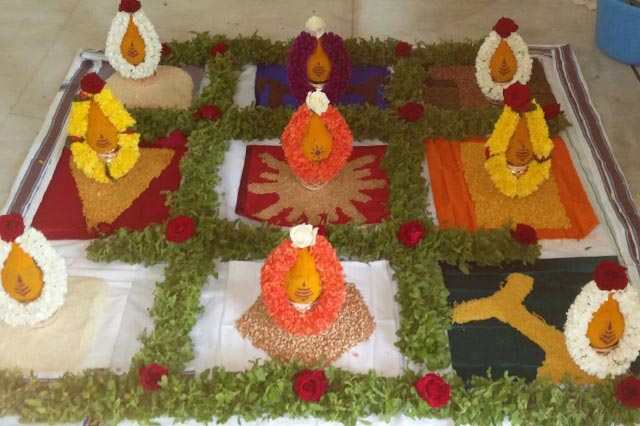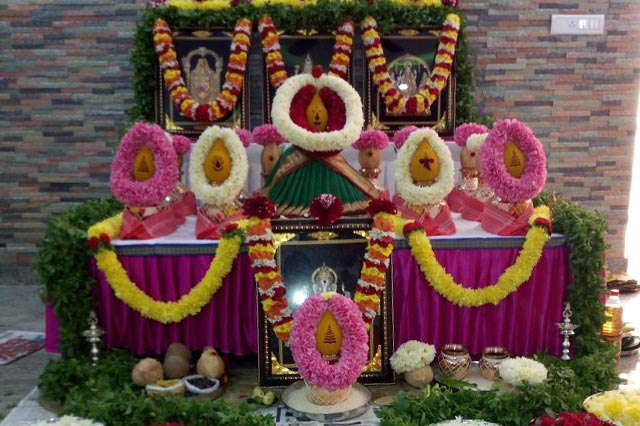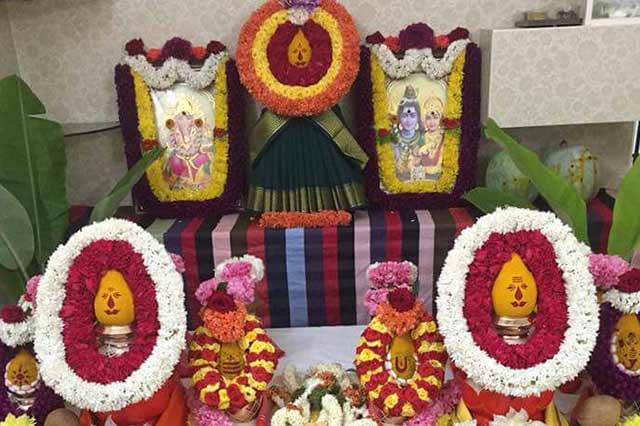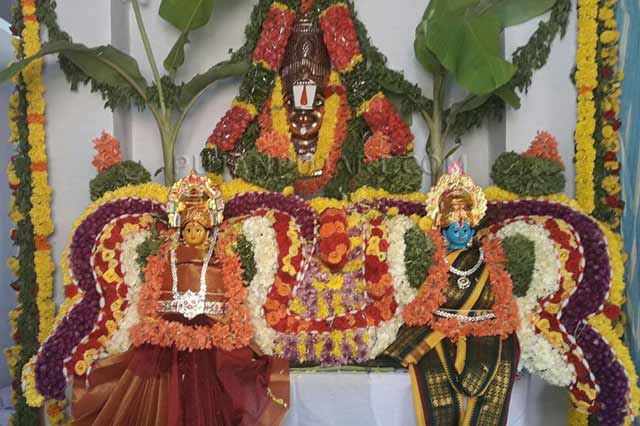 Media Coverage
Want to know more about Puja N Pujari. Here are few top media channels coverage about pujaNpujari.