Satyanarayana Puja


Book pandit in Bangalore

Book highly experienced and proficient vedic pandits from pujaNpujari. Choose purohit according to your language (Hindi, Kannada, Telugu, Tamil, Bengali, Oriya, Marathi, Gujarati etc...) for Satyanarayana Puja in Bangalore.
Pandit booking starts from Rs 2500/-
Book a Vedic Pandit.
Generally we respond within 30 Mins. Or you can call us on +91 9916344447, we are available 24/7.
100000+

Spiritual Products
About Puja N Pujari

Puja N Pujari brings you the right platform to hire a purohit online. We made purohit / astrologer booking a hassle free and are available on couple of phone taps. Sounds amazing? contact us to book a pandit in Bangalore.

Vedic Purohit
At pujaNpujari we have more than 1000+ language vedic purohit.

Puja Material
No rush any more, we deliver you a quality puja material to your home.

Never Missed Time.
In spirituality time is everything and we never disobey it.

5* Service
Guaranteed 5 Star puja services be it home or at temple.
About the Pooja

Sathyanarayan puja is about showing gratitude to Lord Vishnu for blessing one with all good fortunes in life including an excellent career, well settled family life and other achievements. So at all occasions of success including those in business, at marriage functions, during namakaran ceremony , this puja is performed to glorify and dedicate the part played by god in one's achievements.
Available Language Pandits
Hindi, Telugu, Tamil, Kannada, Bengali, Oriya, Malayalam, Marathi, Gujarati, Bihari etc....
Speciality
We are a team of highly professional and experienced pandits & purohits in all preferred languages. Satyanarayan puja is the one which can be done any day and we are always ready to help our customers at any cost. Hire our pandits in your preferred language belonging to your culture and we ensure Lord Vishnu to bless you with wealth and happiness.
Muhurta
As believed it is said that one can perform satyanarayan puja any day any time but its always preferred to consult a pandit for puja before fixing the date. We provide all kind of help to our customers 24*7, so come to us with your proposal and we ensure with the muhurta of puja and homas because satyanarayan puja is always followed by a homa. This homa holds an important place in Hinduism and must be done in a proper manner.
Materials
We try to give our best possible service to each and every customer and so we are dedicatedly working to serve you the best in each and every spiritual activity. All kind of puja and homas related items ranging from ghee to navgarah woods are packed and kept fresh. Just give us a call and we will take care of each and every aspect of the satyanarayan puja without even bothering you.
We the pujanpujari team owe to give full satisfaction to our customers. Give us a chance to serve you and let us know our credibility because our credibility depends on your satisfaction.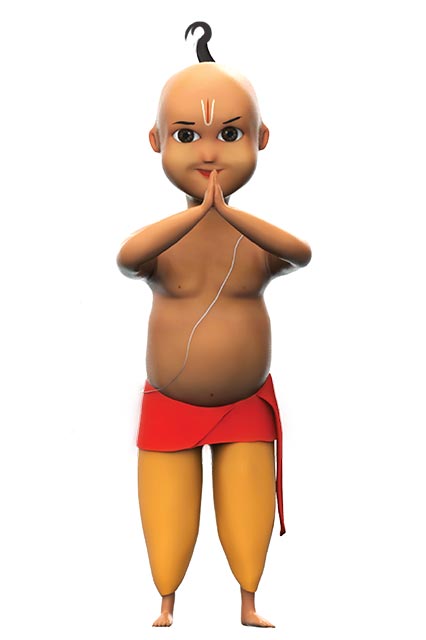 More About Puja

best features
For every puja muhurat and puja samagri are the main things which you are unware of, our purohit will help you fix muhurat. And pooja N pujari team deliver puja material at your home or other puja place. Booking a pandit and puja material in Bangalore has became easy with Pooja N pujari.
The following set of items are required for performing sathyanarayan puja in its full fledged requirements. All materials along with preferred language purohoits are available in attractive packages.
1.Haldi (Turmeric powder)
2.Kumkum ( Red vermillion or Sindoor )
3.Navadhanya ( a mixture of nine herbs offered to navagraha ( nine planets ) )
4.Incense sticks
5.Camphor
6.Sandal paste
7.A photoframed picture of Lord Satyanarayana
8.A small idol (or coin) of Lord Satyanarayana (optional)
9.wheat or jwar (not rice)
10.Betel leaves (100)
11.Betel nuts (50)
12.Coins (40)
13.Dry Dates/ Almonds (50)
14.Coconuts (8)
15.Flowers and floral garlands
16.Two jars (Silver, Copper, Brass, or even earthen) – one for Kalash and another for the ritual
17.Two flat plates
18.A bell
19.A large pidha table (for use as Altar)
20.A large yellow cloth (to cover the Altar)pit is the favourite colour or satnarayan he wears pitambar or yellow clothes
21.A piece of yellow or red cloth (for the kalash)
22.A ghee lamp (with at least three wicks)
23.An oil lamp
24.Cotton wicks
25.Panchamrita (Uncooked mixture of milk, yogurt, honey, sugar, and ghee)
The below items are additions that could add up to aesthetics of puja
26.Conch shell
27.One thousand Tulasi (Indian Basil) leaves.tulasi manjari(flower of tulasi)
28.Banana tree / leaves as a canopy.white tila two table spoons.white tila or white sesame seeds is favorite of Lord Satnarayan. Rose is his preferred flower.

First and foremost it is mandatory to purify one's body and mind for performing the puja. As a part of welcoming favourite gods, house is cleaned . Puja begins by invoking Lord Ganesha. This is to ensure that entire puja is completed without obstacles or any kind of evil blockages. Offerings are made to Ganesha and beginning part of Satyanarayan puja is done. Unique part comes in second part when offerings are made to pancha lokapalaka, navagrahas along with their companion and co-companions, and the eight dikpalakas. The reach of offerings to such range of deities is something only Sathyanarayan puja holds. This aspect make it ideal for devotees as it is all-in -one shot offerings to many important manifestations The final part or concluding part is enriched with invoking Sathyanarayan or Lord Vishnu and presenting him with offerings with utmost gratitude and devotion.The act of giving and taking is humane by nature . At occasion of Sathyanarayan puja , devotes offer their gratitude for their success in lives for acquiring better achievements in future . Not just Lord Vishnu is satisfied, in the process of puja many other relevant manifestations are equally satisfied. This makes Sathyanarayan puja highly recommended among devotees It is a pleasant puja that is meant to perform at times of achievements including success in business, marriage, Namkaaran ceremony and so. This is and added advantage as the benefit of performance will be more if a group is around to take part and partake prasadam.
Our Purohits
Check out our well versed vedic purohits. Tell us which puja you want to perform, our purohits will perform. We gaurantee you a 5 star satisfaction.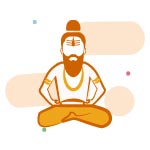 Rohith Sharma
Senior Purohith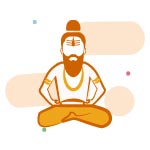 Kalyan Swamy
Senior Purohith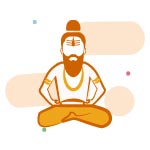 Seshu Swamy
Senior Purohith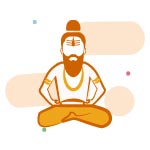 Ram Sastry
Senior Purohith
Popular Pujas

Looking for purohit?
We perform any kind of puja. PujaNpujari tiedup with purohits from all over India, to serve the devotees puja needs. You can book pandit by region (South India, North India)pandit and by language (Kannada, Telugu, Tamil, Malayalam, Hindi, Marathi, Gujarati etc..). Here are some popular pujas.
Lakshmi Pooja
Book a purohit online in bangalore for Lakshmi Pooja with pooja samagri at Pooja N pujari
Navagraha Puja
Book a purohit online in bangalore for Navagraha Puja with pooja samagri at Pooja N pujari
Dasha Sandhi Shanti
Book a purohit online in bangalore for Dasha Sandhi Shanti with pooja samagri at Pooja N pujari
Kuja Rahu Sandhi Shanti
Book a purohit online in bangalore for Kuja Rahu Sandhi Shanti with pooja samagri at Pooja N pujari
Pooja N Pujari FAQ's

Cleared your queries?
Customers do have some queries before booking a pandit online. We appreciate that, you can also find the answers for the most asked questions about Pooja N Pujari.
How can I book pandit online?
Visit our website Pooja N Pujari.
Go the respective puja page.
Fill the form and submit.
You will receive call from our representatives. And they will connect you with purohit if you have doubts regarding puja.
Talk to purohit and get puja details
Make advance payment to confirm.
Do you accept online payment
"Yes" Pooja N Pujari believes in customers satisfaction and so we welcome those who wish to pay us through our online portal and payment gateways. We follow easy steps to accept your payments and assures the delivery through confirmation messages after the money is received.
Does PNP deliver puja material?
Pooja N Pujari is a Bangalore based spiritual firm with an aim to provide all kind of puja related services to its customer base. Besides being a provider of pandits and purohits, we are also into spiritual business where we sell only puja related items and materials. These puja materials may range from a small packet of sindur, akshat, haldi or big gods and goddesses idols, puja thalis, small and big sized chambus and many more.
Does PNP have North Indian Pandit tie ups?
Yes, We have tie-ups with North Indian pandits as Pooja N Pujari spans its services throughout India and we love to help our customers in their own way. Be it a Bengali, Oriya, Bihari or any other language we help you find a suitable and highly versed pandit with your style tradition and customs
Can I postpone our puja date once booking is done?
Yes, you can postpone or prepone depending upon the purohit availability. But you cannot cancel the puja once it is booked.
Will your purohit fix muhurat?
Yes, our pandit will fix a muhurat. And there is no extra charge to fix a muhurat if our pandit perform puja. In case if you want our purohit only to fix muhurat, there will be a nominal price.
If you need custom services or Need more? Contact us
Testimonials

what devotees say
You can hear our performance in our customers words. We provide excellent puja service to each and every customer.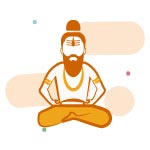 Shhhhhhhhhhhhh- you have made spirituality as a business. Our Great Maharshis never thought Spiritual knowledge for selling. What is the fate our culturr?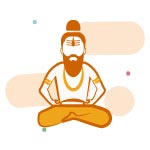 Very prompt response from Pooja N Pujari. We were little bit concerned about the language of the pandit as we wanted a bihari pandit for Satyanarayan Pooja, but the best thing we got here that we can book pandits of any language we want, so we booked a bihari pandit for the Pooja and the pooja was done on time. Thanks for your service.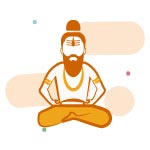 We received good guidance from the pandits. He explained the meaning of all the shlokas about procedures and completed the puja.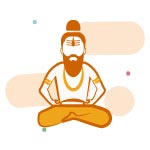 Performing satyanarayana puja is not everyday thing. For this you have to select purohit very precisouly who can explain satyanarayana katha very well to the guests who come for the vratham. So we called poojanpujari and booked a purohit (Sheshu Swamy) who is very good with vedic mantras and explained the katha very well. Thank you so much for the hassle free process.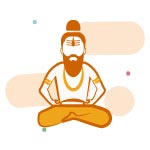 It is a good experience with the whole team of poojanpujari. Purohit is on time with puja material.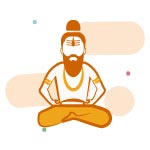 Very responsive team, i booked and within 10 mints i got the call and discussed all the requirements and about the puja. Thanks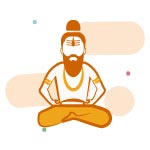 This is the third time we booked Pandit for Satyanarayana Pooja. I am so happy with the service they provide, every pandit is knowledgeable and friendly. Puja completed very well! Thanks to the Puja N Pujari Team.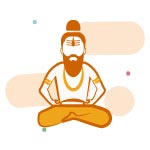 So thankful to Puja N Pujari team for arranging pandit for Satyanarayan Puja. The Pandit was very well-Versed with all the rituals and reached on time and also explained all the mantras to us.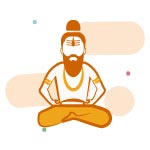 We had a wonderful sathyanarayan puja ceremony at my home. All of us are so happy. The pandit Sheshu sent by you was well on time, and arraanged all things very well . Our relatives were so impressed that they all have very much satisfied about your service. Hopefully, you may get more bookings now. Thank you for the Puja N Pujari Team for your professional services.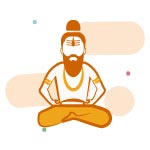 At our home we do perform satyanarayana puja every year, this time we have approached Pooja N Pujari for pandit. To our surprise they charged very low price compared to our previous pandits. As we are busy with other guests invitations and unable to arrange puja material, we asked Pooja N Pujari to arrange that have delivered to home day before puja. And send us the list of perishable items that we nned to arrange like Curd, Milk, Ghee, fruits and coconut. I would definitely book them for our next pujas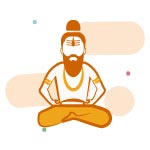 We moved to new house and performed griha pravesh ourselves, and few days later we want to perform satyanarayana vratham cermonay. We contacted Pooja N Pujari for pandits and very happy to see that they even deliver puja samagri along with assigning a good purohit. We invited all families in our flat, and there are very impressed with the way puja is performed. Thanks to PNP team.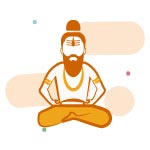 We have engaged Puja N Pujari for performing Satyanarayana vratham at our home. Extremely happy with the Purohith - the way Puja was performed and the professionalism shown by the back office team in organising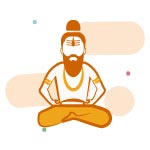 Interesting ,very useful to get panditjis in all seasons with quicker time for performing satyanarayana pooja.This app is making life so easier. Thankful to management to making things much easier...?? Simply loved this app??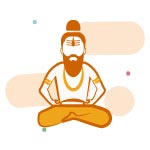 We just had a sudden plan of our occasion and struggling for a pandit, On the night when we are on our way to home we just saw a board of Puja N Pujari and contacted them. they responsed quickly and got it easy to make our occasion a successful one. Stron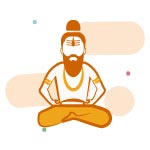 Very good pooja service, Purohit was so friendly and very neatly did our puja...puja packages and materials also reasonable price only. Thank you Puja N Pujari.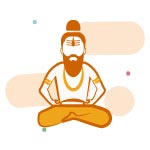 Althrough they we are in Bangalore they went out of their way and helped us find pandit ji in Chennai to perform Satyanarayan Puja. Thanks to the whole team of poojanpujari.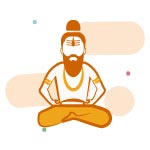 We want to perform Ganpathi Homa and satyanarayana vratha puja in Bangalore at our home, and then we have enquired about North Indian pandit ji. They have assigned us a very good pandit and also the puja material are at the best quality.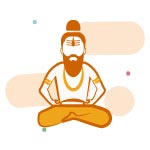 We have book a Hindi pandit for satyanarayan pooja in last minute. They have assigned a very good purohit Kalyan Swamy. Even they deliver pooja samagri at your home. Overall happy with the smooth process.
Puja Gallery

Looks awesome
We proudly showcase our previous puja photos. Customers love to share their photos.